Entertainment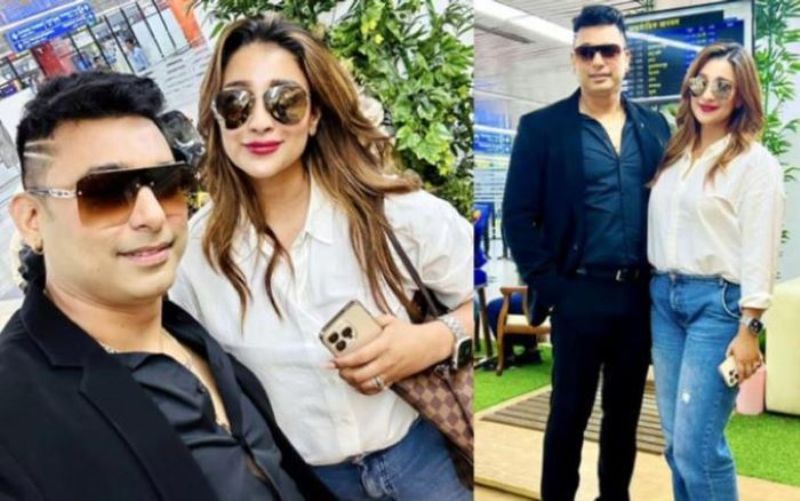 Collected
Kolkata actress Sayantika visits Bangladesh, to travel to Cox's Bazar
Entertainment Reporter, Dhaka, 30 August 2023: A few days ago, in the news, Zayed Khan and Kolkata actress Sayantika Banerjee are going to act together in a new movie. However, Zayed clarified that such news is 'false'. At that time, he said, they have not signed any such movie. There was only talk, that too a long time ago.
But on Wednesday, the rumors came true. Zayed-Syanthika are working together in a new movie. And Sayantika came to Dhaka from Kolkata this morning to participate in the shooting. Zayed Khan welcomed her with flowers at the airport. Then they flew to Cox's Bazar. The shooting of the movie is starting there.
Zayed Khan said, "Syanthika is a proven, successful heroine of Kolkata. Worked in many hit films with stars like Jeet and Dev. So going to work with her for the first time, it must be a pleasure."
But a few days ago you said the news was false; So now - "Then I said, not yet final. Talking is going on. Ten such films can be talked about. Three days ago I signed the contract in writing," Zayed Khan said.
This actor of Dhakai movie said that the name of their new movie is 'Chayabaaz'. It is being directed by Taju Kamrul. However, the filmmaker does not know anything about when the movie will be released. For now, Zayed Khan wants to focus on shooting.