Entertainment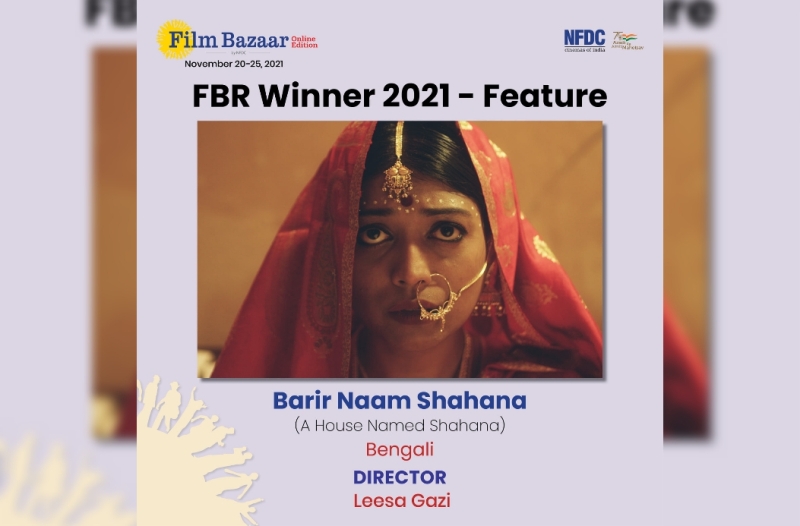 www.facebook.com/filmbazaarindia
Leesa Gazi's Barir Naam Shahana wins award at Film Bazaar 2021
Dhaka, November 29: Bangladeshi-born British actor-turned-director Leesa Gazi's "Barir Naam Shahana" (A House Named Shahana) has won the feature award under Film Bazaar 2021's Prasad Lab Digital Intermediate Award and the Moviebuff Appreciation Award category.
The award ceremony was organized and monitored by India's National Film Development Corporation. It concluded on Thursday, November 25.
Nepalese project "Ek Mutthi Badal" (My Share of Sky) was awarded the Rotterdam Lab Award to.
Abhimanyu Dixit, the producer of the project, will be representing South Asia in the upcoming Rotterdam Lab Program at the 2022 edition of the International Film Festival Rotterdam, reports said.
Twenty projects from 11 countries were up for this year's virtual co-production market, five of which were also featured in the work-in-progress lab.
Leesa Gazi is also the Joint Artistic Director of the London based arts company Komola Collective.