Entertainment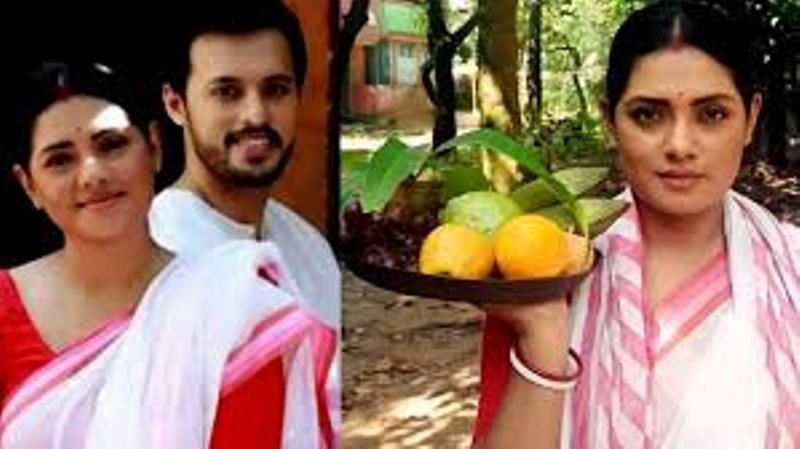 File Picture
Legal notice to Tisha-Irfan for hurting religious sentiments of Hindu community
Dhaka, October 13: Actors Nusrat Imroz Tisha and Irfan Sajjad, along with two others, have been issued legal notices for mocking the Hindu community through the drama 'Bijoya'.
The two others are director of the play Abu Hayat Mahmud Bhuiyan and the writer Saleh Uddin Shoaib Chowdhury.
Lawyer Sumon Kumar Roy sent the letter on behalf of complainant Liton Krishna Das on Monday (October 12).
He said that the play titled 'Bijoya' made on the occasion of Durga Puja has hurt the religious sentiments of the Hindu community.
In the notice, he mentioned, "My client has come to know through various social media and newspapers that you have made a play called 'Bijoya' on the occasion of Durga Puja."
"As the trial version of the play was circulated in various newspapers and social media, millions of Hindus were eager to see the play with great interest. But it is a matter of regret that observation of the play shows that it has subtly and sharply murdered the characters of Hindu women and portrayed the Hindu men as drunkards, cruel, incompetent and indifferent. Through which paganism and conversion have been encouraged in a very planned manner."
He further mentioned, "A trial version of the play, made on the occasion of Durga Puja, has already been published, which has been criticized by the audience."
"Observing the trial version of this, the followers of Hindu religion have become extremely frustrated. The outrage has been expressed on social media."
"The communal attitude is clear in the play. Therefore, there has already been a demand on social media to withdraw the trial version of the play and boycott it in all quarters."
"It is also said that if the drama is aired in its current form, legal action will be taken against the accused."