Entertainment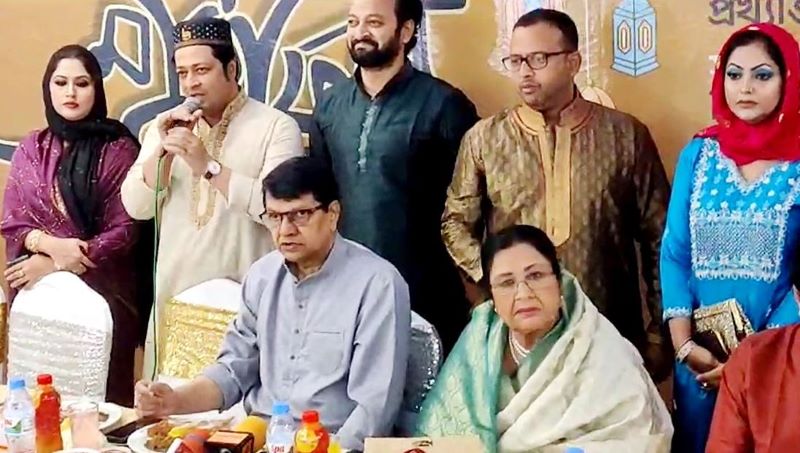 Collected
Legendary actress Shabnam attends Bangladesh Cholochitro Shilpi Samiti's Iftar party
Dhaka, April 23: Legendary actress Shabnam on Friday attended the Iftar party organised by Bangladesh Cholochitro Shilpi Samiti.
While share hasn't worked in any other film after Ammajan (1999), Shabnam's performace in the movie left a mark and struck a chord with the audience.
The Iftar was organized in a covert hall in Magbazar in the capital. Shabnam was the main attraction.
The actress said that she attended the event following a request from Elias Kanchan, the president of the association. Apart from Shabnam, others who attended the event included Alamgir, Riaz, Ferdous, Ananta Jalil, Barsha, Nipun, Keya, Simon and Emon.
Before the start of Iftar the actress also gave a speech, in which she thaked everyone.