Entertainment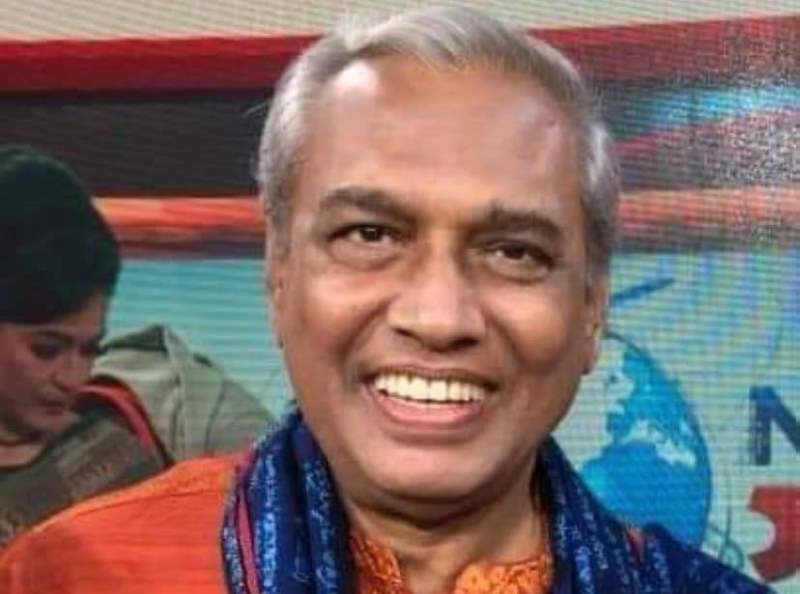 twitter.com/proud_hindu12
Legendary Indramohan Rajbangshi succumbs to coronavirus
Dhaka, April 7: Indramohan Rajbangshi, a vocalist of Swadhin Bangla Betar Kendra, has succumbed to the coronavirus. The legendary musician was admitted to Bangabandhu Sheikh Mujib Medical University on April 4. He was then moved to the ICU when his condition deteriorated. He died there today (April 7) at around 10:30 am, as per family sources.
Indramohan Rajbangshi was a folk singer and freedom fighter.
In his early life he sang Bhavaya, Bhatiali, Jari, Sari, Murshidi etc. and fascinated the listeners in rural Bengal. Later, he established himself as a Rabindra Sangeet artist by singing Rabindranath Tagore's songs.
He won the Ekushey Padak in the music category in 2018.
Artist Indramohan's ancesters were involved in writing songs . He himself worked as the head of the folk music department in the music college for a long time.
He started singing in children's halls in 1957. In 1971 he wanted to fight directly with arms. But after being caught by the Pakistanis, he had to work as an interpreter for a few days. Later, he joined Swadhin Bangla Betar Kendra to inspire the freedom fighters.
Apart from writing, composing and singing songs, he also collected folk songs.
Indramohan Rajbangshi left behind his wife Deepti Rajbangshi, son Rabin Rajbangshi and daughter Prabasi. They are also involved with folk songs.