Entertainment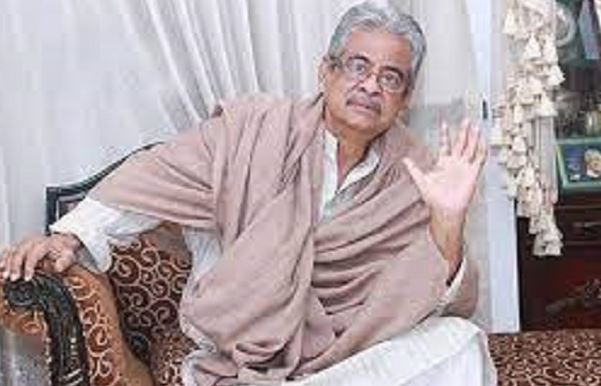 File Picture
Legendary lyricist Gazi Mazharul Anwar is no more
Dhaka, 4 September 2022 : Legendary lyricist, film director and producer Gazi Mazharul Anwar passed away.
He died on the way to the hospital at 7.55 am on Sunday (September 4). This information has been confirmed by Gitikbir's sister-in-law actor Shahriar Nazim Joy.
Gazi Mazharul Anwar's daughter-in-law Shahana Mirza also informed about the death of her father-in-law. However, he said, he (Gazi Mazharul Anwar) was taken to the United Hospital of the capital around 6:30 am on Sunday in a sick state. The doctor said that his pulse is not available. After some time he was declared dead.
Shahana Mirza also said that Gazi Mazharul Anwar was suffering from ACDT for the past few days. We also took him to the doctor. A blood test was done. Had a lot more testing to do today. But before that he left.
Gazi Mazharul Anwar has composed thousands of songs in various media including radio, television, cinema for 60 years. There are many timeless songs written by him. He was awarded the Ekushey Padak in 2002 for his contribution to lyric poetry. Received Freedom Medal last year. In addition, he received the National Film Award five times.
Three written by Gazi Mazharul Anwar are included in the list of twenty greatest Bengali songs of all time produced by BBC Bangla. Some of the timeless songs he wrote are 'Joy Bangla, Banglar Joy', 'Achhan Amar Moktar Akhin Amar Barrister', 'Ektara Tui Desh Katha Bal Re Eber Bal', 'Ekbar Jaa Na De Amar Kotto Sonar Gaon', 'Song Book Notation'. By writing', 'The sky is blue in the hand', 'Singing only to introduce you', 'O bird is your pain', 'Isharaya shish di', 'Chokher Nazar Amni Kaira', 'I gave this mind to you', 'Chale my bicycle is windy'. Velocity' etc.
It should be noted that Gazi Mazharul Anwar was born on February 22, 1943 in Taleshwar village of Daudkandi Upazila of Comilla. From 1964, he started writing songs for the then Radio Pakistan. In his songs, liberation war, patriotism, nature, sense of life, love, hatred, affection and other topics have come up.