Entertainment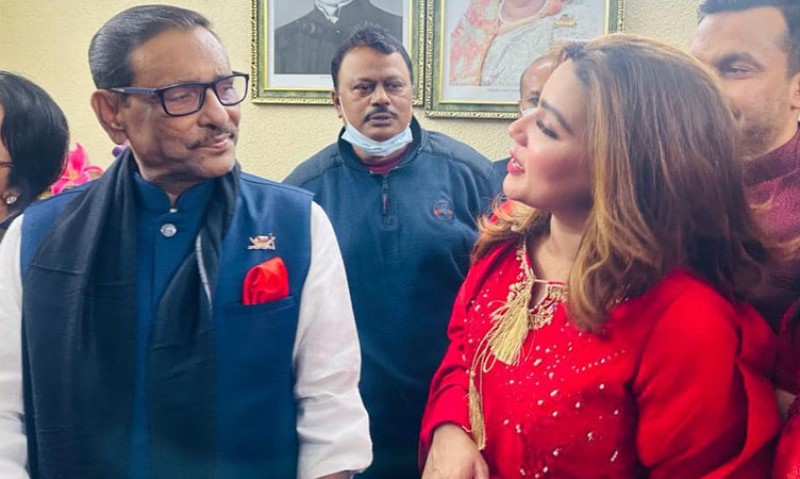 Photo: Collected
Mahiya Mahi does not get Awami League nomination
Dhaka, Jan 3: Actress Mahiya Mahi collected the nomination form to contest as Awami League candidate in the by-election in Chapainawabganj-2 (Bholahat-Gomstapur-Nachol) constituency. But she was not given the nomination. Ziaur Rahman was nominated by Awami League for that seat. This decision was taken at the Awami League nomination board meeting on Sunday evening.
Before this, Mahi went to the political office of the Awami League president in Dhanmondi at around 7 pm on Friday (December 30) and submitted the nomination form. Then Mahiya Mahi met Awami League General Secretary and Road Transport and Bridges Minister Obaidul Quader.
At that time, Mahiya Mahi told reporters if Awami League gets the nomination, she will win with a margin of at least 50,000 votes and will win the Chapainawabganj-2 seat.
Regarding this, Awami League General Secretary Obaidul Quader said, a film actress (Mahi) said yesterday that she wants to collect nomination paper, and want to be elected from Chapainawabganj. I spoke to the leader (Prime Minister Sheikh Hasina). She said that their family supports Awami League, and she does that too. Okay, let her collect the nomination form.
Commenting on whether actress Mahiya Mahi is a candidate of Awami League or not, the Bridges Minister said, she has been given the right to buy forms. On the other hand, Mahiya Mahi said, "I and my husband are making plans together. I will work harder from today."
After the BNP Members of Parliament resigned, the Election Commission declared those seats vacant. By-elections will be held in those six constituencies on February 1.