Entertainment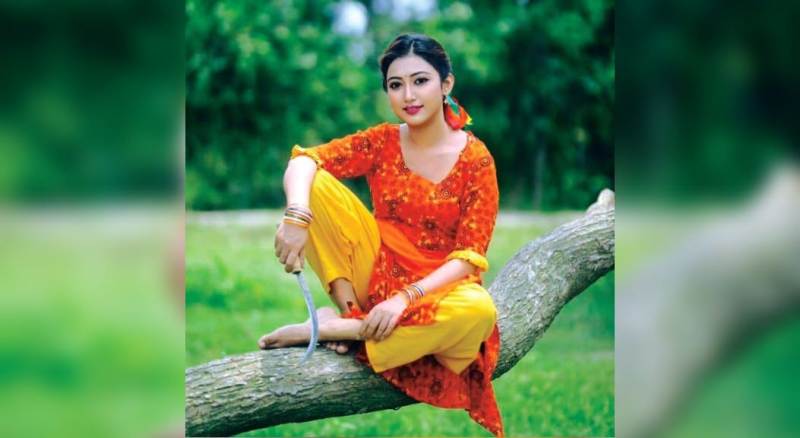 Collected
Manoshi Prokrity to play Kapila in Padma Nadir Majhi
Dhaka, May 24: Popular novelist Manik Bandyopadhyay wrote the timeless novel 'Padma Nadir Majhi'. The novel is the perfect embodiment of the joys and sorrows in a fisherman's life.
The two central characters, Kuber and Kapila, have struck a chord with the readers. Indian filmmaker Gautam Ghose has made film on the same name, as a joint Indo-Bangladesh project in 1993. Raisul Islam Asad, Champa, Rupa Ganguly, Utpal Dutta played important characters in the film. Ganguly was praised for her role as Kapila.
Young director Tariq Mohammed Hasan has created Kuber Majhi, a telefilm, after taking inspiration from Ghose's classic. Famous actress Manoshi Prokrity will essay the role of Kapila. Recently, the crew shot several scenes from the project in Bhola. The second schedule of principal photography will commence soon. According to makers, the telefilm will be aired on Boisakhi TV during Eid.
Prokrity said, "I liked the novel. After reading it, I was connected to the story. Further, I was excited after learning of my role as Kapila. It's a challenging character. I had trepidation regarding the work. I have studied Rupa Ganguly's work in detail. Overall, I had to take a lot of preparation for the role. I have given my best."
She said, "I didn't know how to swim and despite that, I shot on the river. For a scene, I was drenched for two hours. Later, I had fever and caught a cold. Still, I didn't give up. There was a scene where I had to jump into the river and I drown. A fisherman saw it and pulled me out"
The director said he's hopeful the audience will like the work.
Actor Shipan Mitra played the role of Majhi, actress Anchal played the role of Mala, Sanjita Dutta played the role of Lalita. There are also Tutul Chowdhury, Kaka Masud and many others.