Entertainment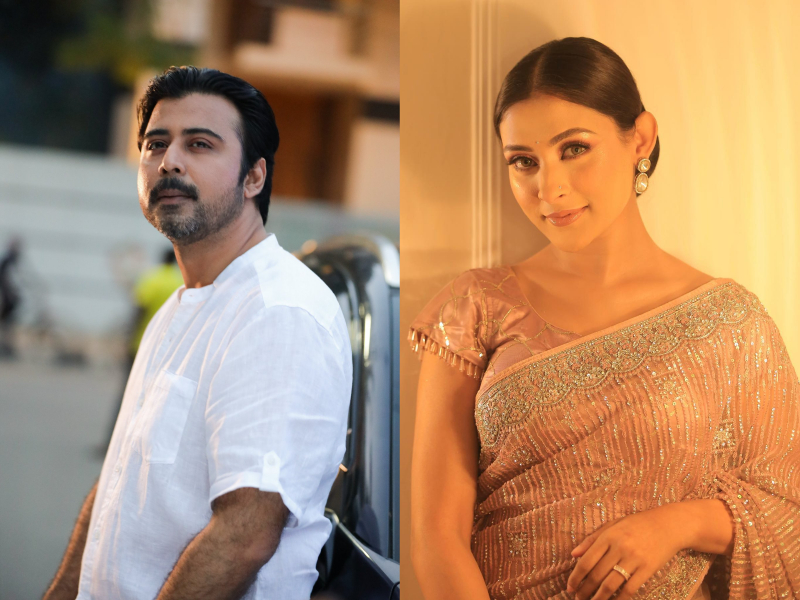 Facebook
Mehzabeen-Nisho summoned to appear in court
Dhaka, November 16: The court has issued summons to six people, including actress Mehazabien Chowdhury and actor Afran Nisho. A summon was issued to them to appear in court in the revision case filed against them for using 'negative' words about disabled people and disability in the play 'Ghatana Satya'.
On Wednesday (November 16), Dhaka Metropolitan Sessions Judge Court Judge Asaduzzaman accepted the revision case and issued summons to the defendants to appear in court on April 25. The other accused in the case are Channel Eye managing director Faridur Reza Sagar, news chief Shaikh Siraj, screenwriter Moinul Sanu and director Rubel Hasan.
Advocate Al Mamun Russel, the lawyer for the plaintiff, said in the Supreme Court, "We have told the Metropolitan Sessions Judge Court in the hearing that the magistrate has said in his order that the dialogue of the play does not contain any direct insulting speech to the disabled. However, Section 37 of the Rights and Protection of Persons with Disabilities Act, 2013 states that direct And indirectly conveying a negative and misleading impression about the disabled would constitute an offence, which the Magistrate's Court ignored."
Advocate Al Mamun Russell said, "Investigating officer himself admitted that the defendants did the deed. But they had no idea at the time of making the drama. It would be a crime and apologized on Facebook. This means, the crime is proven. But ignorance is never an excuse in law. Even if you apologize on social media, there is no way to avoid the punishment of the law. The court accepted the revision case and issued summons to the accused to appear in court. April 25 next year has been fixed as the date for filing the response to the summons. We are satisfied with the court's order."
Earlier, on September 29 this year, the Police Bureau Investigation (PBI) filed a report in the court of Dhaka Metropolitan Magistrate Mamunur Rahman Siddiqui.