Entertainment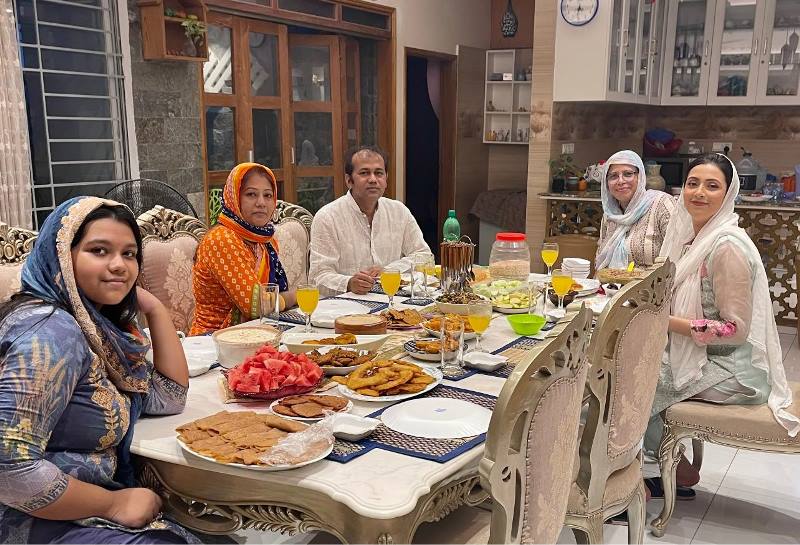 facebook.com/mim.lux
Mim's Iftar family picture spreads message about communal harmony
Dhaka, April 15: Actress Bidya Sinha Saha Mim has won the internet over with her latest picture on social media, comprising her family, who sat down together for Iftar. Mim's picture has spread a message about communal harmony, striking a chord with the netizens.
The off-screen Mim is also quite sociable and admired as a girl with a nice mind. She manages showbiz and gives time to her family regularly and is often seen with her mother, father and sister.
This time she and her family joined in a Islamic religious activity. On Wednesday, April 14, she also posted a picture of Iftar in the first Ramadan, sending a message of harmony. Forgetting the differences of religion, Mim seemed to want to present the image of a non-communal Bangladesh built by everyone.
She posted the picture on Facebook after Iftar on Wednesday. Mim was seen with her father, mother, sister and a relative. They are sitting at the table arranging Iftar with various foods. There were fruits, juices, puffed rice, fritters. The caption read, 'Iftar of the first Ramadan'.
In just half an hour, there were more than 10 thousand likes on the picture. Many also praised Mim's non-communal spirit in the comments box below the photo.