Entertainment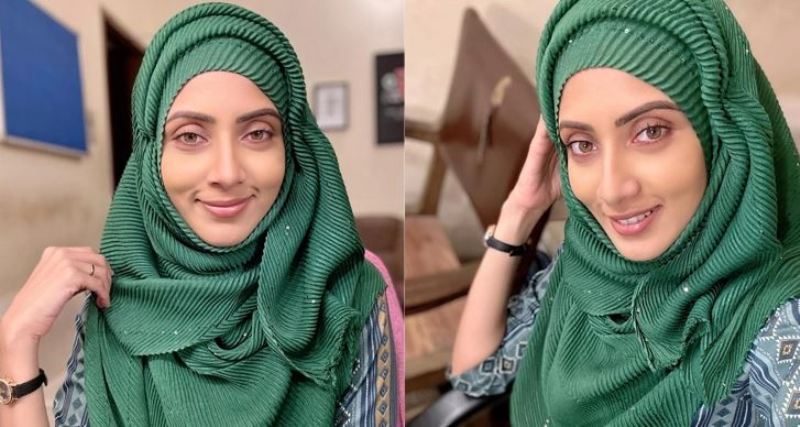 Collected
Mim's Neera to feature in Hoichoi's Mission Huntdown
Dhaka, March 17: Bidya Sinha is a popular actress of Dhakai cinema. Her fans and followers are very curious to see pictures of her wearing hijab on the internet. "It's not me, Neera," Mim said about the pictures.
She will appear as 'Neera' in an action and thriller-like story on OTT platform Hoichoi. The new web series is called 'Mission Huntdown'.
FS Nayeem and Bidya Sinha Mim played two important roles in this web series. The authorities have revealed some of the characters and looks they are playing in it.
In a press release, Hoichoi said that the 'Mission Huntdown' series has been jointly directed by Sunny Sanwar and Faisal Ahmed.
Nayeem will be seen as 'Mahid' in Mission Huntdown. And Mim played the role of 'Neera'. The story of the series revolves around Mahid's character, who is the Additional Superintendent of Police (ASP) of the Anti-Terrorism Unit.
A dark chapter in Mahid's career begins when a militant in his custody is accidentally killed. Incidentally, a woman named Neera claimed the militant as her missing husband after a few days. Later, Mahid and Neera together embark on a mission to find out the real secret behind it. They get to know the plan of a vicious terrorist attack.
Earlier, Nayeem was appreciated for his acting in the web series 'Karagar'. However, Mim worked for the first time in Hoichoi's series. Noting that the series will be released soon, Hoichoi expressed hope that Nayeem-Mim's action thriller will win the hearts of the audience.
Meanwhile, Mim is delighted to play the role of Neera in the web series. She said, "I am very excited about the role. The character was so good that when I got to know about it at the beginning, I immediately agreed to act."
Commenting on her character, Mim further said, "'Neera' is a simple woman, but she goes through a lot of complications with her personal life. I think the audience will get to see the character of 'Neera' very closely."