Entertainment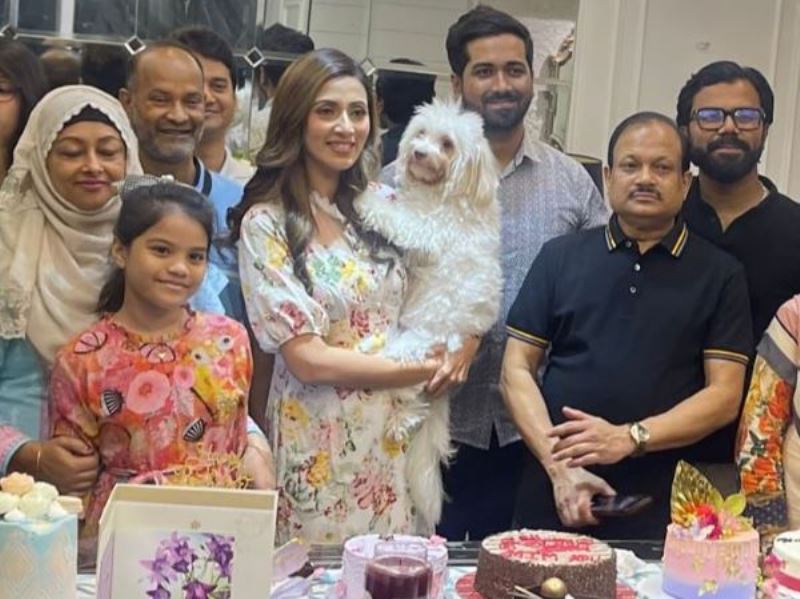 Photo: Collected
Mim surprised after seeing arrangement for her birthday
Entertainment Correspondent, Dhaka, Nov 11: Popular actress Bidya Sinha Mim returned home after 12:20 am on Wednesday. Mim was surprised again. Although earlier, while returning home, her father surprised her in the car. He made a special wish on his daughter's birthday in the car. And when she returned home, she saw more than 15 birthday cakes arranged on her drawing room table. Mim is impressed by this scene.
Bidya Sinha Mim's birthday was on Thursday, November 10. On this day, the heroine is floating in the flood of good wishes of dear people. After returning home many nights, Mim thought that there might not be any arrangements for this year's birthday. But Mim thought exactly the opposite happened.
Mim went home and saw a house full of people. Her loved ones were waiting to cut the 15 birthday cakes he brought. Seeing such a scene Mim became emotional and surprised also.
In this context, Mim said, after finishing a live yesterday, I returned home after 12:20 am. Since I was late coming home, I thought my parents must have fallen asleep. But as soon as I entered the house, I saw all my beloved people waiting together. The table full of 15 decorated cakes.
Mim also said, "When I was returning home in the car last night, my father first made a wish. After entering the house, I was surprised. The people who are closest to me come home with cakes at night. I spent almost the whole night yesterday with dear people, chatting with them. Although I have a flight to Chittagong in the morning. Even so, I stayed up at night and enjoyed it with everyone."