Entertainment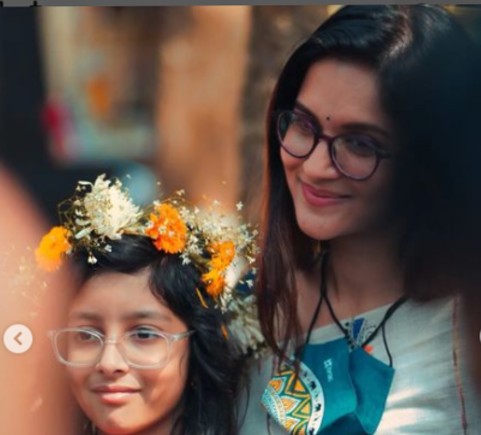 Mithila Instagram page
Mithila back in bookfair with 'Afrikay Singher Khoje'
Dhaka, March 7, 2022: Rafiat Rashid Mithila and his only daughter Ira went to Ekushey Book Fair on Saturday to unwrap their new books.
Its name is 'In search of lions in Africa'. This is the second book in the series 'Ira and Mother's Expedition' written by Mithila. Published by Goofy. Mithila and Ira unveiled their book at the book fair on Saturday afternoon.
They were both on the mission. The lion is searching in the jungles of Africa. So Ira was asked, what was her experience like? Shy Ira 'scared and startled. I saw elephants, giraffes, zebras, lions and many other animals.
Mithila recites some of the words behind the book with a smile on her face. "The campaign started when Ira was very young," he said. Since I have to go to different countries of the world for work, especially in different countries of Africa, I have projects. Ira went to those countries with me from a very young age. We both had a lot of fun in those places. The idea of ​​writing this book comes to mind to capture those experiences. '
Mithila said that not only the story of real experience but also all the funny pictures have been added in the book. Calling on the parents, the actress said, "You can read the book to the children. Besides, the children will have a lot of fun looking at the pictures. The book contains the experiences of Ira and I on a trip to Africa and how we finally found the lion. It's not fiction. The stories are written based on our real experience. '
Mithila is a little upset to see less people in the children's fair premises. He urged parents to come to the fair with their children and buy children's books. Mithila's comment, 'I think people are coming less at the book fair. Especially the children's stalls are less crowded. I would request parents to buy more Bangla books for their children. Because now children can speak English from an early age. I don't learn much Bengali. So I say, buy Bangla books, stay with Bangla books. It is our responsibility to introduce children to reading books. '