Entertainment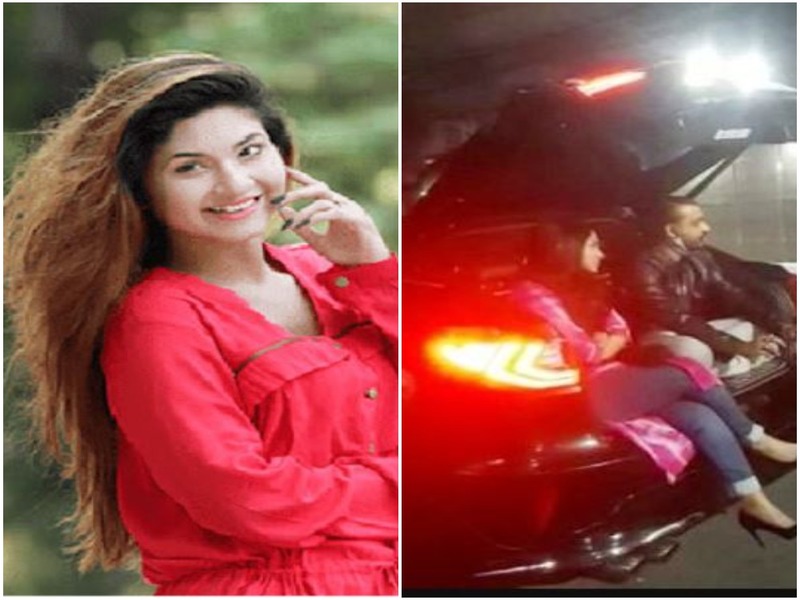 Photo: Collected
Model-actress Sporshia released on bond after being arrested by police
Own Correspondent, Dhaka, January 22: Model-actress Orchita Sporshia and her friend Prangan Dutta Arghya were caught by police in a 'drunken state' after hitting a rickshaw while driving recklessly at Dhanmondi in the capital at midnight.
Police claimed on Thursday (January 20) midnight, a rickshaw was hit by a Sporshia-Arghya's car on Saat Masjid Road in Dhanmondi. They were taken to Dhanmondi police station later. However, they were released on a bond at late night.
However, Sporshia has denied the allegations. She told the media, "It is a complete lie that the rickshaw was hit on the road by our car or we were caught by the police in a drunken state. On the contrary, the police had stopped my friend's car on the road for more than an hour. Once I ran out of patience, I got a little angry with the police. Then they took us to the police station and we left the police station later."
Talking about the allegations of being in drunken state, she said, "It is not true. The police had detained us for a long time to check our car's papers."
According to police and related sources, a Lexus model car (Dhaka Metro Gha-17-4072) was speeding on Dhanmondi Saat Masjid Road around 12 am on Thursday. Police stopped the car in front of Unimart. At that time Prangan Dutta Arghya was in the driver's seat and Sporshia was seating beside him. Police alleged that both of them were drunk and misbehaved with the on-duty cops.
They then harassed Dhanmondi police sub-inspector (SI) Mahbub. Later, when the matter was informed to the higher authorities, officials directed policemen to take the duo to the police station. However, Sporshia and Arghya refused to go to the police station, opened the back of their car and sat there. At one stage the police took them to the police station. The relatives of Sporshia and Arghya then released them from the police station on a bond.