Entertainment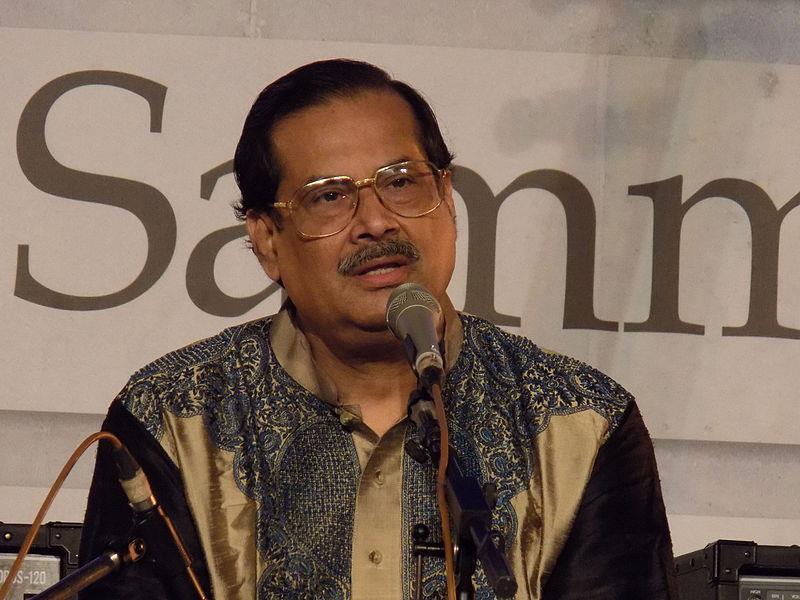 Sukanta Pal/Wikipedia
Mujib Borsho: Indian singer Ajoy Chakrabarty dedicates raag to celebrate Bangabandhu's birth centenary
Kolkata, March 24: Popular Indian singer Pandit Ajoy Chakrabarty has composed a raag on the occasion of Bangabandhu Sheikh Mujibur Rahman's birth centenary and to mark India-Bangladesh friendship.
The new raag is named "Maitree".
Three new compositions, written in Sanskrit, Hindi and Bangla, will be unveiled, according to a Dhaka Tribune report.
Philosopher Dr. Arindam Chakraborti has composed the Sanskrit lyrics. The Hindi portion is composed by Dr. Susmita Basu Majumder, and the Bengali song is penned by Ajoy Chakrabarty's student and prominent composer Anal Chatterjee, the newspaper reported.
Ajoy Chakrabarty has composed all the three songs.
The reports said that the compositions were about the golden jubilee of the hard-won independence of Bangladesh from Pakistan and Bangabandhu Sheikh Mujibur Rahman's birth centenary.
Indian Prime Minister Narendra Modi will be in Dhaka on March 26 and March 27.
This visit is in connection with the commemoration of three epochal events - Mujib Borsho, the birth centenary of Sheikh Mujibur Rahman; 50 years of the establishment of diplomatic ties between India and Bangladesh; and 50 years of Bangladesh's War of Liberation.
The Indian Prime Minister had last visited Bangladesh in 2015.
During the visit, Narendra Modi will attend the National Day programme of Bangladesh on March 26, as the guest of honour.
The visit of the Indian Prime Minister to Bangladesh will be the first visit to a foreign country since the outbreak of the Covid pandemic. This highlights the priority India attaches to Bangladesh.