Entertainment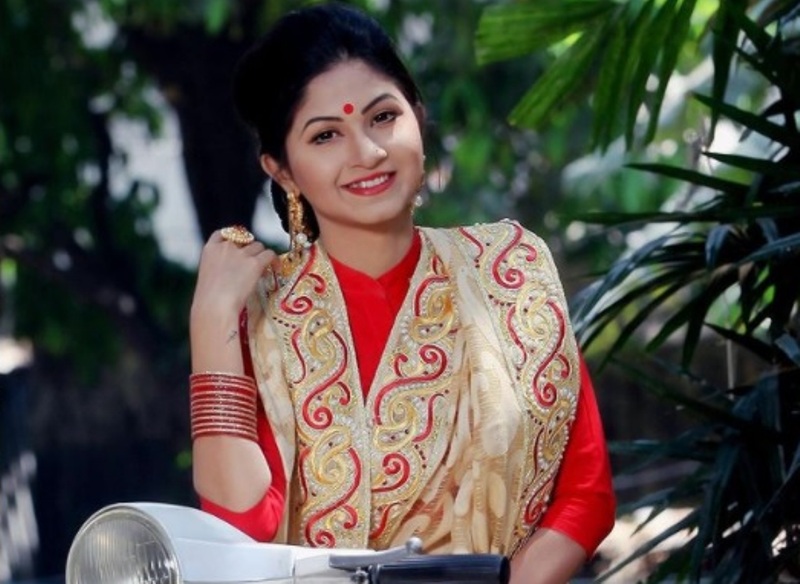 www.instagram.com/sporshia.kochchop
Nawab LL.B: Police looking for actress Orchita Sporshia; Director and actor in jail
Dhaka, December 26: Bangladeshi film Nawab LLB's director and an actor have been arrested and sent to jail for allegedly presenting a scene that showed the police in bad light and tarnishing the image of the forces.
They are director Ananya Mamun and actor Shaheen Mridha. The Cyber ​​and Special Crime Division of the Dhaka Metropolitan Detective Police arrested them from the Mirpur area at midnight on Thursday (December 24th). When they were sent to court on Friday (December 25th), the judge ordered them sent to jail.
According to the police, Nasirul Amin, an inspector of the Cyber ​​and Special Crime Division of the Dhaka Metropolitan Detective Police, filed a case (No. 21) with the Ramna Police Station. Director Ananya Mamun, actor Shaheen Mridha and film actress Sperchia have been accused in the case. Police officials say two suspects in the case have been arrested. Another accused, film actress Sperchia, is being sought for arrest.
Fazlur Rahman, additional deputy commissioner of the cyber and special crime division of the detective police, said, 'The Nawab LLB film has been partially released online. In one of the scenes in the film, a raped woman is seen questioning a policeman in obscene and offensive language. On the one hand, the image of the police has been tarnished and on the other hand, women have also been insulted. A case has been registered in this regard and the director and an actor of the film have been arrested.
The case statement said, "A video spread through social media showed a woman who was raped when she went to the police station to lodge a complaint and was questioned and questioned by the police. The description and interrogation of the rape has been done in very offensive language. Which is the opposite of healthy entertainment as it is not possible to sit together with the family and which will create a negative perception about the police among the public. This video is very defamatory for the Bangladesh Police Force and through the video the Bangladesh Police Force has been presented in a very negative way in front of the public."
The film stars Shakib Khan, Mahiya Mahi, Orchita Sporshia, Shahiduzzaman Selim and Shaheen Mridha in the lead roles. The film is produced by Celebrity Productions.