Entertainment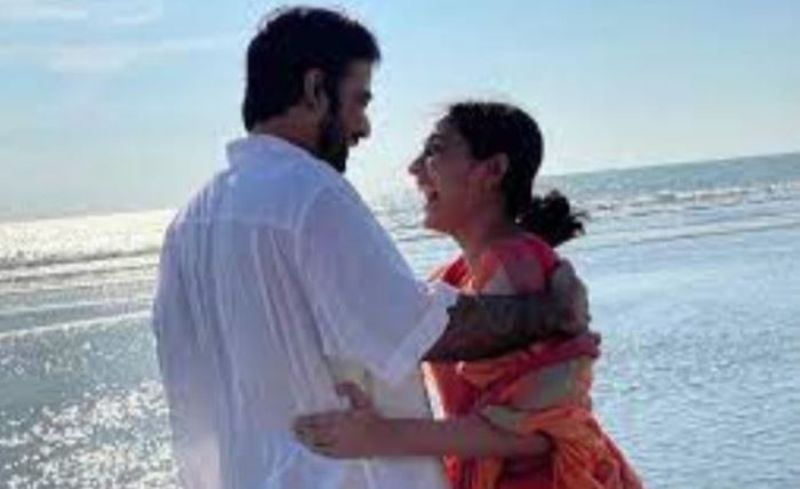 Collected
Nisho, Mehazabien in 'Neel Joler Kabya'
Entertainment Reporter, Dhaka, 16 November 2023: Shihab Shaheen has penned the web film 'Neel Jwoler Kabya' about the story of a woman watching the sea. Afran Nisho and Mehazabien Chowdhury acted as a pair in it.
In a press conference on Wednesday, the web film will be released on the Indian OTT platform I Screen at 3 pm on November 16. Film-maker Shihab Shaheen, actor Afran Nisho and Mehazabien Chowdhury were present at the press conference.
Director Shihab Shaheen said, "When I started shooting, the OTT medium was not very popular in the country. So later it was adapted as a web film."
'Neel Jwoler Kabyo' can be seen there, hearing the story of Cox's Bazar from her grandmother, Mehazabien dreams of seeing the sea. Although she tried to see the sea many times, she did not get permission from her family because she was a girl.
After marrying Afran Nisho, she said that she should be taken to the sea. Despite their desire, their financial problems hindered them. Even if they plan to save money, obstacles keep coming one after another. That story can be seen in this web film! Although called a web film, Neel Jwoler Kabyo was made as a telefilm. That was two years ago.