Entertainment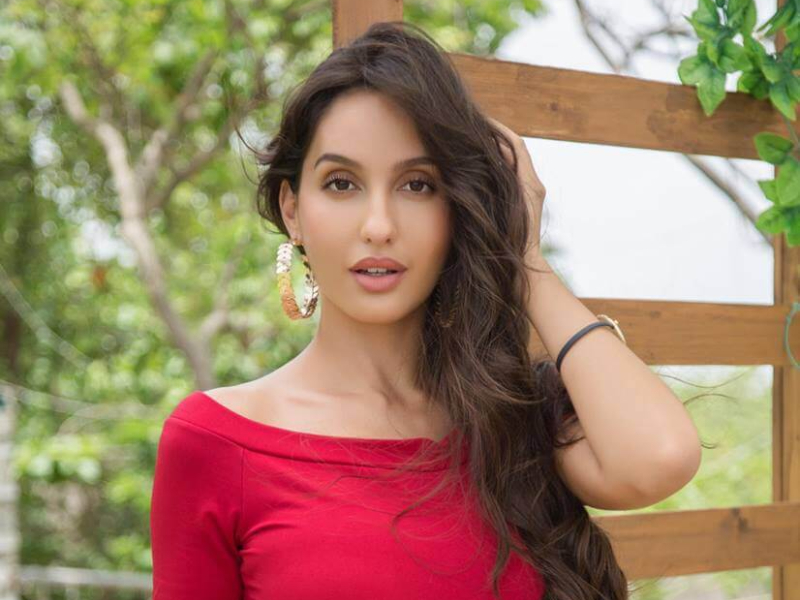 File photo/Wallpaper Cave
Now NBR objects to Nora Fatehi's visit to Dhaka
Entertainment Correspondent, Dhaka, Nov 16: Bollywood star Nora Fatehi got permission to participate in the shooting of an award ceremony or documentary in Dhaka on November 18 after passing several hurdles from different ministries of Dhaka. The permission was given by the Ministry of Information on November 7.
Seven days after getting the permission Nora's visit to Dhaka has been interrupted again. The matter was informed in a notification of the National Board of Revenue (NBR) on Sunday (November 13).
The announcement signed by Shaheen Akhtar, a member of tax administration and human resources management of the board, says that foreign actors and actresses are given permission or work permits to come to Bangladesh from the Ministry of Information and Broadcasting for acting in Bangladeshi films and other fields. On November 7, the National Board of Revenue learned from the media that a documentary titled 'Global Achiever Award-2022 Women Empowerment in Bangladesh' will be shot at a conference center in Dhaka on November 18 under the management of Women Leadership Corporation. The Ministry of Information and Broadcasting has allowed Nora Fatehi to come to Bangladesh to participate in it.
In the notification, the Board of Revenue clarified that all expenses paid and payable on the total amount paid and payable on the expenses incurred by foreign artists for participation in any kind of event or shooting in Bangladesh, apart from the remuneration mentioned in the contract, i.e. travel expenses by air or other means of transport, their accommodation etc. Income They are liable to pay income tax at source at the rate of 30 percent as per the provisions of section 56 of the Tax Ordinance 1984.
Based on that law, the Board of Revenue has been requested to confirm the payment of income tax at source for the participation of Nora Fatehi and other foreign artists in shooting for the sake of revenue collection of the country.
The 'Global Achiever Award' program is accompanied by event management company Black Leaf. It was informed by the organization that Nora Fatehi will come to Dhaka only through taxes. All problems will be solved by Tuesday (November 15). The matter is under process. However, none of them agreed to comment on this directly.