Entertainment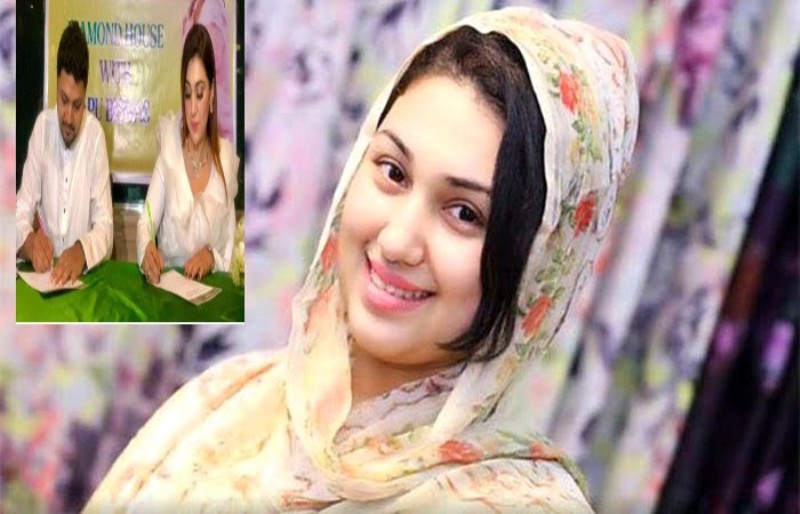 Photo: Collected
Opportunity to have dinner with Apu Biswas on Eid
Entertainment Correspondent, Dhaka, April 13: Popular actress Apu Biswas has become a goodwill ambassador this time. She has signed a formal agreement with Diamond House at a restaurant in the capital on Monday.
DMD of the company, Soumen Saha, was present at the time.
Addressing the buyers at the end of the deal, Apu Biswas said, "After seeing the products of Diamond House, I became a fan of their designs. I like their collection. I used their diamond for two months. The price is also within reach. I would like to say to my fans and buyers that people who will buy more diamonds this Eid, three lucky customers of them, will get a chance to dine with me on Eid."
At this time, Apu Biswas wished the people of the country a happy Bengali New Year in advance and said, "The day to welcome our Bengali New Year is ahead. Bengali New Year is a universal Bengali festival. Every year we celebrate the Bengali New Year. Due to Corona pandemic, we could not celebrate this festival for the last two years. This year, on the occasion of Ramadan, we will not be able to welcome the Bengali New Year in a hustle and bustle. Even then, I would say that I hope there will be an atmosphere of Boishakh between Iftar and Sehri on April 14, the first day of Boishakh."
Explaining the reason for choosing Apu Biswas as their goodwill ambassador, Soumen Saha said, "She is a very popular and well-known heroine of Bangladesh. We wanted the name of our organization to spread across the country if she joined us. From that thought, she has joined us by checking and selecting our proposal. We are very conscious about the quality of the product. Anyone who can prove fake or substandard will be paid double."