Entertainment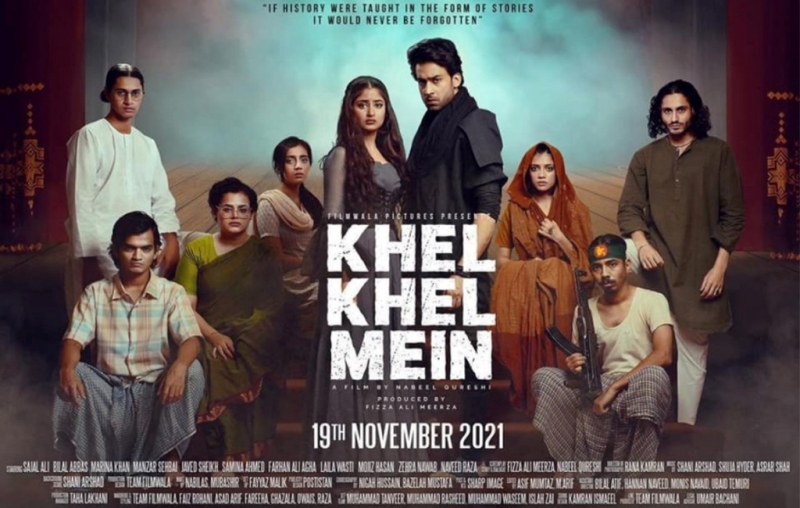 Collected
Pakistani film Khel Khel Mein to showcase 'truths' of 1971 Liberation War
Dhaka, November 5: A new Pakistani film is set to 'truthfully' depict the events of the 1971 Liberation War.
Khel Khel Mein, starring actors Sajal Aly and Bilal Abbas, is set to release on November 19.
Directed by Nabeel Qureshi, the teaser of the movie- the first post-pandemic Pakistani film to be released in theatres- showed two generations, one that witnessed the horrors and the other questioning the state narrative.
Produced by Fizza Ali Meerza, the film is co-written by Fizza Ali Meerza and Nabeel Qureshi.
Apart from Aly and Abbas, the cast also includes Marina Khan, Javed Sheikh, Samina Ahmed and Manzar Sehbai.
The film's background score has been composed by Shani Arshad, Shuja Hyder and Asrar Shah.
Its short synopsis reads: "A story inspired by true events, unfolding 50 Years of mistrust, memories, and myths."
According to a Dhaka Tribune report: "A brief portion of the film was reportedly shot in Bangladesh; but the Information and Communication Technology Division stated that it didn't provide permission for a visit to any Pakistani film crews."
Watch the teaser: