Entertainment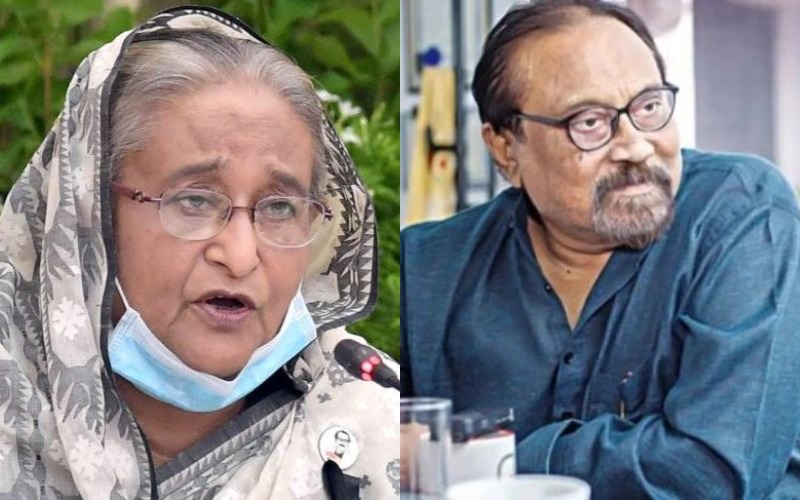 PM Hasina condoles the death of legendary actor Aly Zaker
Dhaka, November 27: Prime Minister Sheikh Hasina has expressed deep grief over the death of Ekushey Medal-winning cultural personality Aly Zaker. In a condolence message, she said, "Aly Zaker's contribution to the great liberation war, the country's arts and culture will be memorable."
In the condolence message, the Prime Minister sought forgiveness of the soul of the deceased and conveyed deep sympathy to his bereaved family.
Leader of the Opposition in Parliament Rowshan Ershad also expressed deep grief over the death of the playwright.
In a condolence message, she said that after the liberation war Aly Zaker, a talented and veteran actor of the country, joined the Araynak theater troupe. The popular actor, who has acted in stage as well as television dramas, used to write on various contemporary issues. He has dedicated his life to the betterment of the country's art and culture.
Jatiya Party Chairman and Deputy Leader of the Opposition, Golam Mohammad Quader MP, has expressed deep grief over the death of Ali Zaker.
Expatriate Welfare and Overseas Employment Minister Imran Ahmed, Environment, Forests and Climate Change Minister Md. Shahabuddin, Local Government, Rural Development and Cooperatives Minister Md. Tajul Islam, Liberation War Affairs Minister AKM Mozammel Haque, Fisheries and Livestock Minister SM Rezaul Karim, State Minister for Culture KM Khalid, State Minister for Shipping Khalid Mahmud Chowdhury, State Minister for Industries Kamal Ahmed Majumder, State Minister for Labor Begum Mannujan Sufian also expressed grief.
Besides, Dhaka North City Corporation (DNCC) Mayor Atiqul Islam expressed his condolences.
In a separate condolence message, they said that the well-known actor Aly Zaker was a man of many talents. He was simultaneously an actor, director, producer, columnist, drama organiser and head of a well-known advertising agency. Equally popular in television and stage dramas. His dexterity has touched the hearts of viewers with her performances in various TV dramas. The damage done to the cultural arena of Bangladesh by the death of this powerful actor is not easy to make up. He will live forever in the hearts of countless viewers of the country through his acting and creative work.
Zaker died at a private hospital in the capital at 6.40 am on Friday (November 27). He had been suffering from cancer for the past few years. He was also suffering from various diseases due to old age.