Entertainment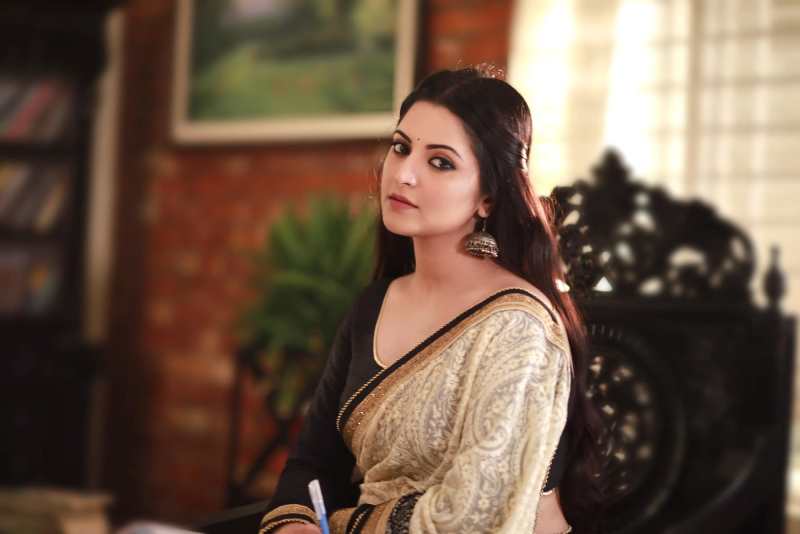 facebook.com/pori.monii/Unsplash
Pori Moni alleges attempted rape and murder, names attackers
Dhaka, June 14: Renowned actress Pori Moni made a sensational claim on Facebbok that she was allegedly assaulted by two men who wanted to rape and murder her.
The actress made the claim on Sunday (June 13), while seeking justice from Prime Minister Sheikh Hasina.
After the initial Facebbok status, Pori Moni address a press confecrence at her Banani residence on Sunday, where she narrated the incident.
During the press conference, Pori Moni also named two persons as perpetrators.
The two have been identified as Nasir U Mahmud, former president of Uttara Club Limited and another man named Omie, a businessman by profession.
"Last Wednesday, at midnight, Omie took me to a club at Birulia. I met Nasir U Mahmud that day and he introduced himself as the president of Dhaka Boat Club," the actress told reporters in Bengali.
"They physically assaulted me and tried to kill me. Omie was also involved in the whole setup," she added.
Earlier, on Sunday, Pori Moni wrote on her Facebook post: "...Honourable Prime Minister Sheikh Hasina, I am Pori Moni, a citizen of this country and an actress by profession. I am a victim of physical assault. Someone tried to rape and kill me. I want justice"
Pori Moni said that she narrated her experience to many people, incluidng police officials, however, it fell to deaf ears.
"I am a woman, an actress, but before that, I am a human being. I cannot stay quiet about this," she wrote in Bengali.
"If I stay quiet about my experience, just for the sake of society, I will be one among those women who kept shut after suffering abuse."
Referring to Sheikh Hasina as 'Maa' (mother), Pori Moni said, "I have never seen you keeping quite and suffering abuse in silence. How can I keep quiet Maa?"
When my mother died, I was two and a half years old. All these years, I have never missed her presence. Today, I miss her presence. I want to hold her tight."
"I need you Maa, I need you for me to stay alive," the actress wrote.
"Maa, I want to live. Please save me Maa," her post read.