Entertainment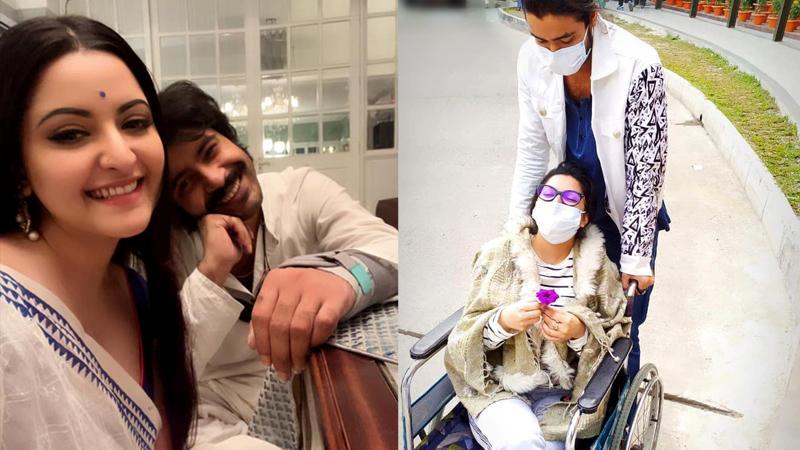 Collected
Pori Moni announces pregnancy, confirms marriage with Sariful Razz
Dhaka, January 11: Popular actress Pori Moni has annouced her pregnancy, while confirming that actor Sariful Razz has fathered the child, following their marriage at a private ceremony.
Pori Moni revealed that she and Raaz fell in love at the sets of Gunin, a film by Giasuddin Selim.
Three days ago, Pori Moni informed the director about the marriage by gifting him sweets. Giasuddin Selim also confirmed the information. On Monday afternoon, Raaz himself thanked Pori from Raaz's Facebook ID. The actress will not work for a year and a half.
Pori Moni said that she married Raaz on October 17 last year. Two family members were present at their wedding. The two stars came close while shooting for director Giasuddin Selim's movie 'Gunin'. Then friendship and love happened, following which they decided to get married.
Pori Moni made her big screen debut in 2015 with the film 'Bhalobasa Seemahin'. On 14 February 2016, a rumor of the actress' love with a journalist did the rounds. Their engagement was completed on 14 February 2019. During the pandemic, producer Kamruzzaman Rony married her, but that marriage did not last long.
Pori Moni's name came up in the discussion last year centering on the allegations of attempted rape and murder at the Dhaka Boat Club. On June 14 of that year, Pori Moni filed a case with the Savar Police Station, naming businessmen Nasir Uddin Mahmud and Tuhin Siddiqui Omi and four others as accused.
Police arrested Nasir and Omi in the case. Less than two months later, RAB arrested Pori Moni in a drug case. However, she is currently on bail.