Entertainment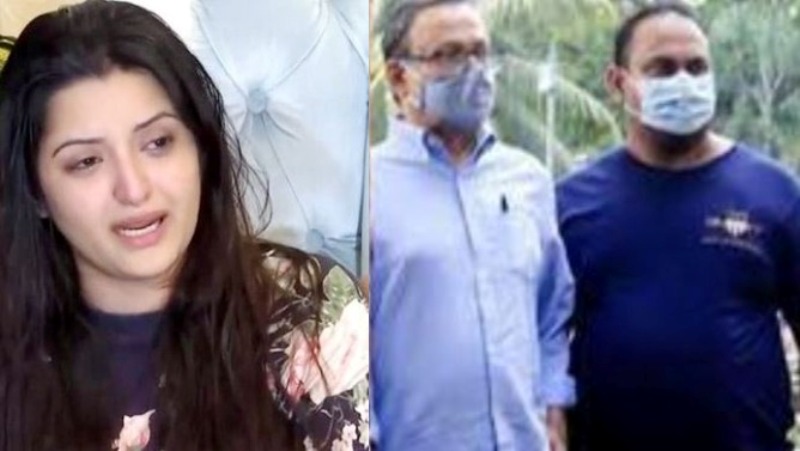 Collected
Pori Moni attempted rape-murder case: Chargesheet against Nasir-Omi
Dhaka, December 14: The tribunal has accepted the chargesheet filed by the police against three persons, including businessman Nasir Uddin Mahmud and Tuhin Siddiqui Ami in a case filed against them for attempting to rape and kill popular actress Pori Moni at the Dhaka Boat Club. On the other hand, an arrest warrant has been issued against the fugitive accused Shahidul Alam.
Judge Hemayet Uddin of Dhaka's Women and Children Repression Prevention Tribunal-9 accepted the chargesheet on Monday (December 13).
Pori Moni's lawyer Nilanjana Rifat said at the hearing, "The accused threatened Pori Moni after bail. We are requesting cancellation of bail of accused Nasir and Omi. Besides some important witnesses in the case, CCTV footage did not come up in the investigation of some witnesses. So we have objected to the chargesheet."
Meanwhile, Nasir and Omi's lawyer applied for their bail. At the hearing, the lawyer said, "They did not violate any of the conditions of bail. So I am applying for their bail."
After hearing both sides, the court granted their bail application. Apart from Nasir and Omi, one accused named Shahidul Alam is absconding in the case.
Earlier on Monday (September 6), the investigating officer of the case Kamal Hossain submitted the chargesheet to the Dhaka Chief Judicial Magistrate's Court.
On June 14, Pori Moni named Nasir Uddin, his friend Omi and four others and filed a case against them in Dhaka's Savar Police Station, alleging attempted rape and murder. After that the police started working on the matter.
Five people, including businessman Nasir Uddin Mahmud and his friend Omi, were arrested on June 15 in connection with the Pori Moni case. The court then granted a seven-day remand in a drug case filed at the airport police station in the capital.
On June 15, Savar Police Inspector Kamal Hossain showed their arrest and applied for a 10-day remand. The remand hearing was not held on that day as Nasir and Ami were remanded in drug case. They were produced in court after being remanded in a drug case.