Entertainment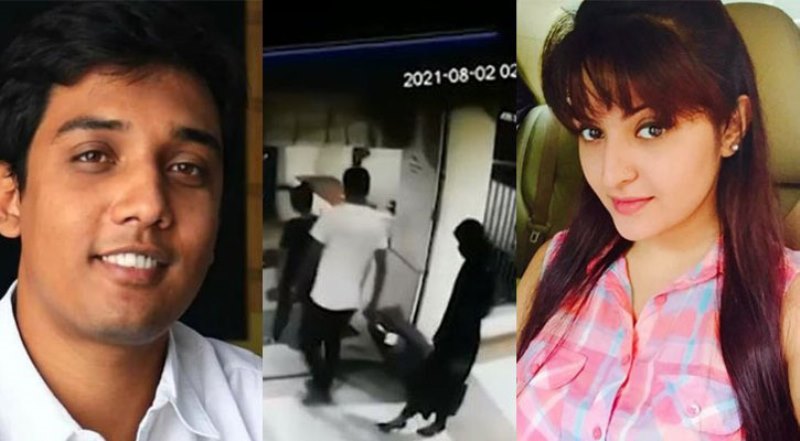 Collected
Pori Moni: Committee to investigate actress' relationship with cop Saklain
Dhaka, August 9: ADC Golam Saklain Shithil has been suspended from all activities of the Detective Bureau (DB) for allegedly spending 18 hours at home with actress Pori Moni. This time the police headquarters has formed a three-member committee to investigate the incident. The committee was formed on Sunday (August 8) with Additional DIG Mia Masud Karim (Training) at the police headquarters. The matter was confirmed by DIG Media Haider Ali Khan at the police headquarters.
One of the other two is Hamida Parveen, Deputy Commissioner (DC) of the DMP's Women Support and Investigation Center, and the other is Rumana Akter, Special Superintendent of Police (SS) of the CID's forensic department.
The probation officer of the case has been asked to provide information about the case, whether the visit of Pori Moni to Saklain's house has had any effect on the investigation of the case, whether Saklain has committed any crime under the law of the police, etc. The committee has been given 15 working days to submit the investigation report.
On the other hand, a separate investigation committee is to be formed from the DMP headquarters to investigate the incident. Asked about this, DMP spokesperson and Additional Commissioner (DB) AKM Hafiz Akter said, "Saqlain has been removed from DB based on a complaint. An investigation committee is to be formed from the DMP headquarters. However, there has been no investigation committee so far."
A notification sent from the media wing of the DMP around 2.30 pm on Saturday said ADC Golam Saklain has been removed from the post of DB and posted in Police Order Management (POM) West.
Saklain, who has been working as the Additional Deputy Commissioner of the Gulshan Division of the Dhaka Metropolitan Detective Police, was the supervising officer in the investigation into the case of attempted rape of Pori Moni at the Boat Club in Savar. Pori Moni had visited his house more than once during the investigation. At this time he became friends with the actress. The police officer and Pori Moni have been seen traveling together in different parts of the capital at different times.
A CCTV footage of Pori Moni entering Saklain's residence has been published recently.
CCTV footage shows that on August 1, at 8:15 am, Pori Moni's white car parked near Government Flat No. 9 / C in Madhumati Bhaban, Officers Colony, Rajarbagh, which is the official residence of Golam Saklain. The cop was the first to get out of the car. He was wearing a red T-shirt. Pori Moni followed, in a white sleeping gown. Later, she left the building at 2.15 am. However, when she went out at night, she was wearing a black dress and he a white T-shirt.