Entertainment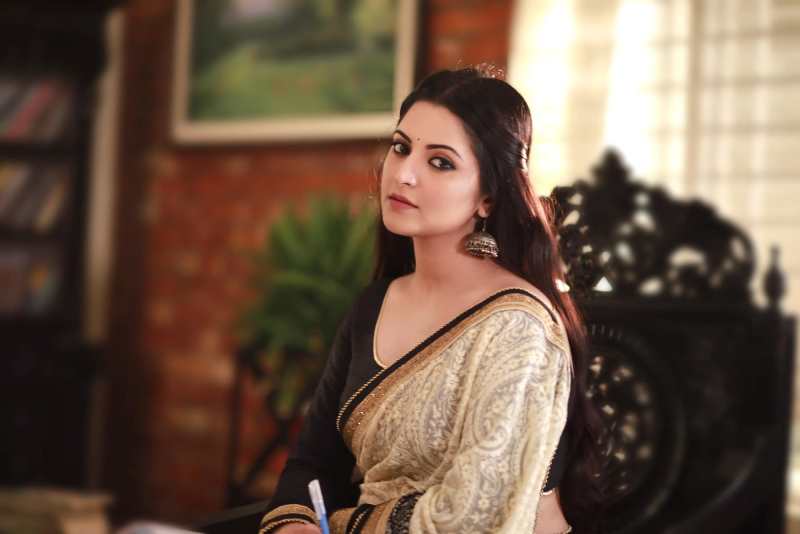 Pori Moni facebook page
Pori Moni continues to remain in prison
Dhaka, Aug 13: A Dhaka court has ordered not to release popular Dhaka film actress Pari Moni after her six-day remand ended in two cases filed under the Narcotics Control Act.
Police produced him in the Dhaka Metropolitan Magistrate's Court at 11.40am on Friday (August 13). After that, the investigation officer of the case, CID inspector Golam Mostafa, requested to keep him in jail till the investigation of the case is completed.
On the other hand, his lawyer applied for bail. The prosecution opposed Pori Mani's bail. After hearing both sides, Dhaka Metropolitan Magistrate Dhiman Chandra Mandal rejected his bail plea and ordered him to be sent to jail at around 3pm.
Earlier, in her bail application, her lawyer Mojibur Rahman had mentioned in court that she was suffering from vertigo and panic attacks. He has been tortured and ill for a long time in police custody. Despite being in custody, the interrogation of the case did not reveal any important information. He must be released on bail in the interest of emergency treatment.
On the other hand, CID inspector Golam Mostafa, the investigating officer of the case, requested to send his girlfriend to jail without bail. In the application, the investigating officer mentioned, 'It is absolutely necessary to keep the accused Shamsunnahar Smriti alias Smriti Moni alias Parimani in jail till the investigation of the case is completed. If the accused is released on bail, the investigation of the case may be hampered. There is even a possibility of fleeing. '
It further said, 'During interrogation in remand, the accused (Pori Mani) gave some important information about the case. It is being checked and selected in the interest of investigating the case. There is ample evidence of his involvement in the allegations in the case. The investigation is ongoing. It is imperative that he be kept in jail until the investigation of the case is completed.'
On the afternoon of August 4, members of the RAB intelligence team raided Pori moni's house in Banani. After a four-hour operation, he was arrested at around 8 pm and taken to the RAB headquarters.
At that time, the RAB said that a huge amount of drugs was seized from his house. The next day, the RAB filed a case against Pori Moni under the Narcotics Act.