Entertainment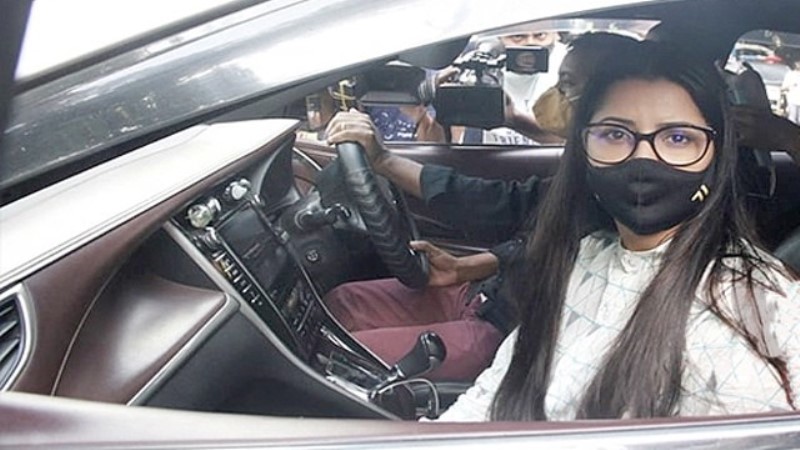 Collected
Pori Moni lauds police for quick action following attempted rape and murder complaint
Dhaka, June 16: Actress Pori Moni has lauded the police department for quick action following her complaints of alleged attempted rape and murder recently.
"I never thought the police would cooperate with me like magic so soon. Within a few hours, I saw that the accused had been arrested. I believe I will get justice," she told reporters on Tuesday (June 15) while on her way out from the DB office.
"Is it credible that I went to drink or snatch? Do you think so? Only I know how upset I was. Everyone supported me. I am overwhelmed by everyone's love. I can stand up now," she said.
"So much for saying that I could not reach the IGP. He was my only hope. He took immediate action as soon as my message reached his ears," she said about the issue redarding communication and non-cooperation pertaing to IGP Benazir Ahmed.
Asked whether she was druck on the night of the incident, Pori Moni said, "I was forced to drink alcohol. I don't know what else I was fed with alcohol in that situation. At that time I did not understand anything. I was almost dying. I went to the police station to report about it. I informed the police and told them to take me to the hospital. I was force fed alcohol, I'm not well, I'm not healthy, I'm not healthy yet. I'm having problems. I have never spoken out against law enforcement. They have cooperated with me enough."
On Sunday, the popular actress alleged attempted rape and murder against unnamed men on a Facebook post and sought justice from Prime Minister Sheikh Hasina. Later, on the same night, she named two men as accused during a press conference at her residence.
Based on her complaint, which she filed the next morning at the police station, five people were arrested.