Entertainment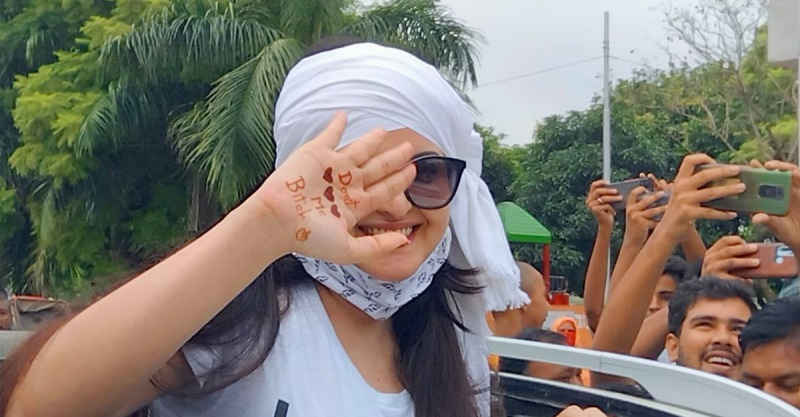 Collected
Pori Moni released from jail
Dhaka, September 1: Actress Pori Moni, who was arrested in a drug case, has been released from Kashimpur Central Women's Jail. At 9:36 am Wednesday. The actress was dressed in white and she looked quite cheerful. She was seen getting out of the car and posing for selfies with those present.
Earlier at 8:30 am, Pori Moni's uncle Jasim Uddin and some close relatives and lawyer Advocate Nilanjana Rifat Survi went to the jail gate. At the time, his lawyer said, the court granted her bail after hearing the lawyers of both the parties. The jail authorities did not release her yesterday as bail papers were not received at Kashimpur Jail.
Judge KM Imrul Kayesh of the Dhaka Metropolitan Sessions Judge's Court granted bail to Pori Moni on a bond of Tk 50,000 after a hearing on Tuesday (August 31st).
The actress has been granted bail for three reasons. Since Pori Moni is an actress and a woman. Moreover, her acting schedule is running in a government-funded film called Pritilata. Considering these issues, the court ordered bail till the investigation report (chargesheet) is submitted.
On August 13, the court ordered to send Pori Moni and her accomplice Ashraful Islam Dipu to jail in a drug case. She was taken to Kashimpur Women's Central Jail in Gazipur at 7:00 pm that day. According to jail sources, Pori Moni was kept in the quarantine center (Rajnigandha Bhavan) of Kashimpur Women's Central Jail.
Meanwhile, after the news of Pori Moni's bail, people started crowding at the jail gate. The actress did not disappoint the fans waiting for her. After being released from prison, she took a selfie with the fans from the car. At this time, the white-clad Pori Moni was seen shaking hands with everyone and greeting them with a smile.