Entertainment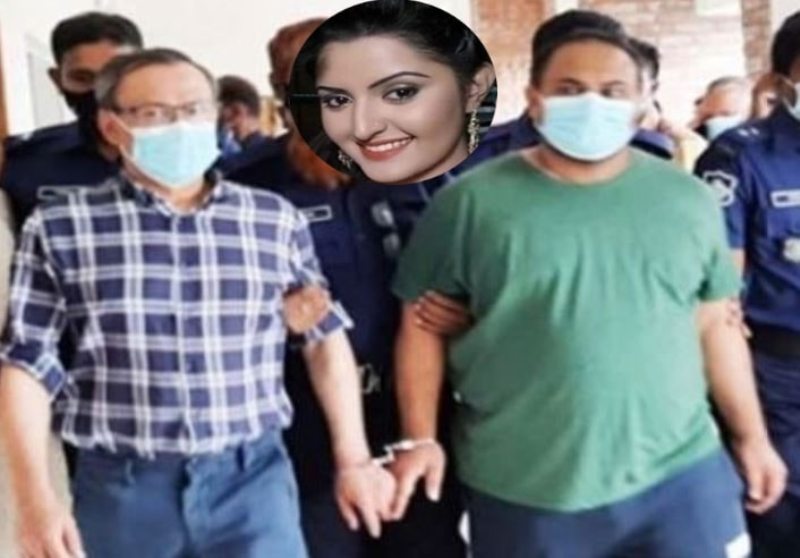 Collected
Pori Moni's attempted rape- murder: Chargesheet against Nasir, Omi and Shahidul
Dhaka, September 7: Police have issued a chargesheet against businessman Nasir Uddin Mahmud and his friends Tuhin Siddiqui Omi and Shah Shahidul Alam in the attempted rape-murder case of actress Pori Moni. Savar Police Station Inspector Kamal Hossain, the investigating officer in the case, has applied for an arrest warrant against Alam as he is a fugitive.
Kamal Hossain, the investigating officer in the case, submitted the chargesheet to the Dhaka Chief Judicial Magistrate's Court on Monday (September 6).
Earlier on June 14, Pori Moni filed a case at the Savar Police Station against Nasir, Omi and four other unknown persons, accusing them of attempted rape and murder. After that the police became active in the matter.
Five people, including businessman Nasir Uddin Mahmud and Omi, were arrested on June 15 in connection with the case. The court then placed them in a seven-day remand in a drug case filed at the airport police station in the capital.
According to the case statement, On June 8, four people- Pori Moni, her costume designer Jimmy (30), Bonny (20) and Omi (40) left for Uttara from her Banani residence at around 11:30 pm. in two cars.
On the way, Omi said he has a two-minute job at the Dhaka Boat Club on the embankment. They reached the club at around 12:20 am and parked their cars. But as the facility was closed, Omi spoke on the phone with one of the men. Then the security guards of Dhaka Boat Club opened the gates.
Omi went inside and said the ambience was nice and invited them to come in. Bonny went in to use the washroom and as soon as she came out, prime accused Nasir Uddin Mahmud offered them coffee. When they rejected the offer, Nasir forced them to drink alcohol. After Pori Moni said no, Nasir forced fed her and even touched her inappropriately. She also sustained injuries in her teeth and lips during the episode.
Pori Moni said, apart from the sexual assault, prime accused Nasir also abused her verbally.