Entertainment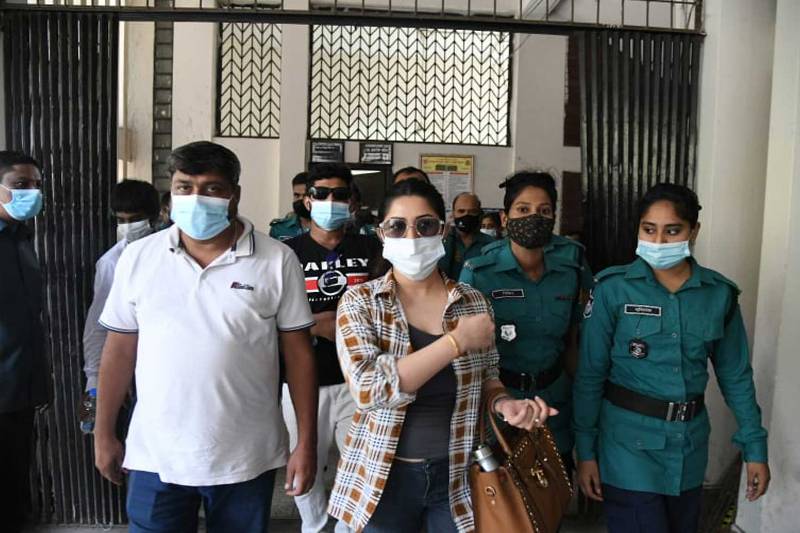 Collected
Pori Moni's bail in drug case extended
Dhaka, October 26: Actress Pori Moni's bail has been extended in a case filed under the Narcotics Control Act. After surrendering, the actress and her two accomplices got bail again in the case. At the same time, the date for granting the charge sheet in the case has been postponed to November 15.
They surrendered to the court of Dhaka Metropolitan Sessions Judge Rabiul Alam on Tuesday (October 27th) and applied for bail. Meanwhile, their lawyer Nilanjana Rifat Souravi heard the bail application. The state, on the other hand, opposed it. After hearing both sides, the judge granted them bail. The other two accused who were granted bail were Ashraful Islam Dipu and Kabir Hossain.
Additional Public Prosecutor of the concerned court Tapas Kumar Pal said that today was the day set for the hearing of the chargesheet in the case. But the hearing was not held as the judge was on leave. The date for receipt of the charge sheet has been fixed for November 15. Pori Moni came to the Dhaka Metropolitan Sessions Judge's Court at 9:35 am.
On October 4, the investigating officer of the case, CID inspector Kazi Mostafa Kamal, filed a chargesheet against three people, including Pori Mani. Earlier on August 31, Dhaka Metropolitan Sessions Judge KM Imrul Kayesh granted bail to the actress.
On the night of August 4, after a four-hour operation, RAB arrested Pori Mani and her accomplice Dipu from their home in Banani. At that time, different types of drugs were found in her house, RAB said. The next day, on August 5, RAB-1 filed a case against the actress and her accomplice under the Narcotics Control Act at the Banani Police Station.
After that, Pari Mani was remanded for a total of seven days in 3 phases.
She was remanded for four days in the first phase, two days in the second phase and one day in the third phase on 19 August. She is currently out on bail.