Entertainment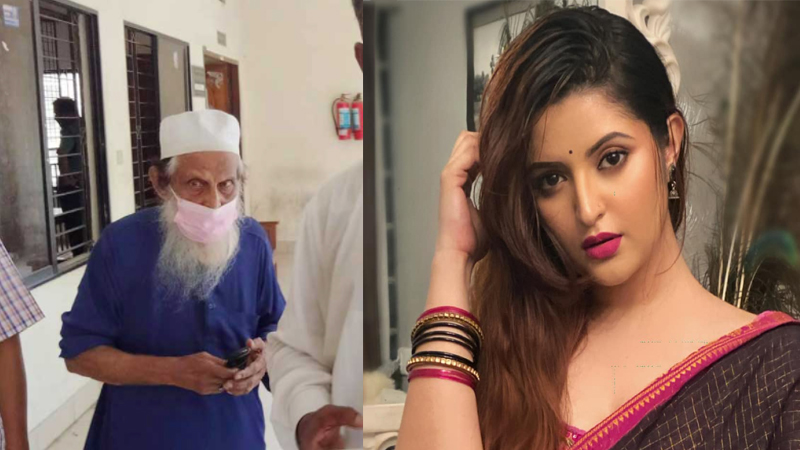 Collected
Pori Moni's grandfather meets actress at court
Dhaka, August 10: After a four-day remand, popular actress Pori Moni was taken to the Dhaka Chief Metropolitan Magistrate's Court at noon today (August 10), where her grandfather Shamsul Haque had come from Pirojpur to meet with his granddaughter. The actress was brought to the court at 12 noon on Tuesday. At 12:45 pm, Pori Moni's grandfather came and stood in front of the jail. He was accompanied by three lawyers.
In response to a question from reporters at the time, Shamsul Haque said, "I came to Dhaka from the village this morning to see my granddaughter. I haven't seen her in a long time."
Asked whether he wanted bail for his granddaughter, he said, "The lawyers will apply to the court. I hope the court will grant bail." The police then took Shamsul Haque inside the court.
Meanwhile, the CID, the investigating agency in the case, has applied for a five-day remand for Pori Moni and producer Nazrul Islam Raz in a case filed under the Narcotics Act. The remand hearing will be held in the court of Dhaka Metropolitan Magistrate Debabrata Biswas.
Besides, the police has requested to remand Raz for 10 days in the case filed under the Pornography Act at Banani Police Station. A remand hearing in the case will also be held today, court sources said.
Earlier on Thursday (August 5), police produced Pori Moni and Raj in the Dhaka Metropolitan Magistrate's Court. Banani Police Station Inspector (Investigation) Sheikh Sohel Rana, the investigating officer of the case, then requested to remand them for seven days for proper investigation of the case. After the hearing, Dhaka Metropolitan Magistrate Mamunur Rashid granted remand each of them for four days.
On Wednesday (August 4) afternoon, members of the RAB's intelligence team led by an executive magistrate of the RAB's mobile court raided Pori Moni's Banani home. After a four-hour operation, she was arrested at around 8 pm and taken to the RAB headquarters. At that time, a large quantity of drugs was seized from her house, the RAB said. The next day, RAB filed a case against the actress under the Narcotics Act.