Entertainment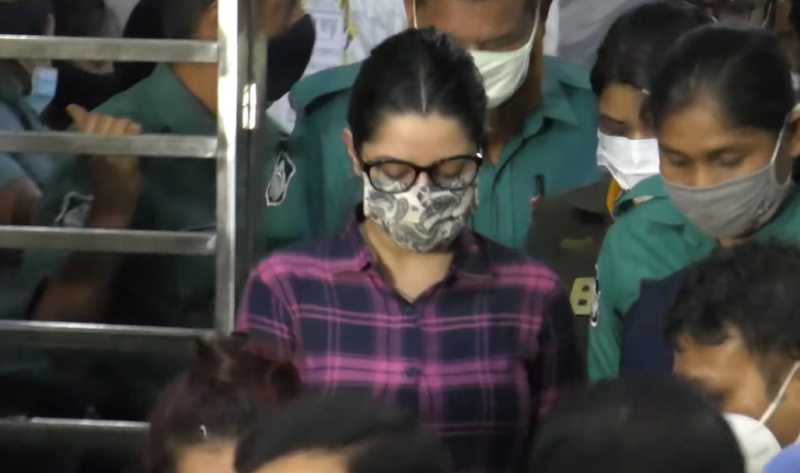 Screengrab from YouTube
Pori Moni's remand challenged in HC
Dhaka, Aug 29, 2021: An application has been filed in the High Court challenging the validity of the remand of actress Pori Moni in a case filed under the Narcotics Control Act.
On Sunday (August 29), Advocate Syeda Nasreen filed the petition on behalf of the Law and Arbitration Center.
On August 5, Pori Moni and her accomplice were produced in court. The court then remanded them for four days in the first phase of the Banani police case. Following the remand, on August 10, Pori Moni and her accomplice Dipur were remanded for two days in the second phase. Later, the court granted remand for one more day at the request of the investigating officer.
On August 4, the Rapid Action Battalion (RAB) arrested Pori Moni from her home in Banani in a 'based on specific information' operation. He was then taken to the RAB headquarters. The RAB interrogated him there till 12 o'clock at night. The next day, at 5:12 pm on August 5, the RAB team left Pori Moni, film producer Raj and their two associates in a black microbus for Banani police station.
The RAB then filed a case against Pori Moni and her accomplice Dipur under the Narcotics Control Act at the Banani police station in the capital.
According to the case sources, Pori Moni had been using drugs since 2016. He even used LSD and ISO. For this he made a 'minibar' at home. He used to have regular 'wine parties' at home. Film producer Nazrul Islam Raj and many others used to supply various types of drugs including alcohol to his house and take part in parties.