Entertainment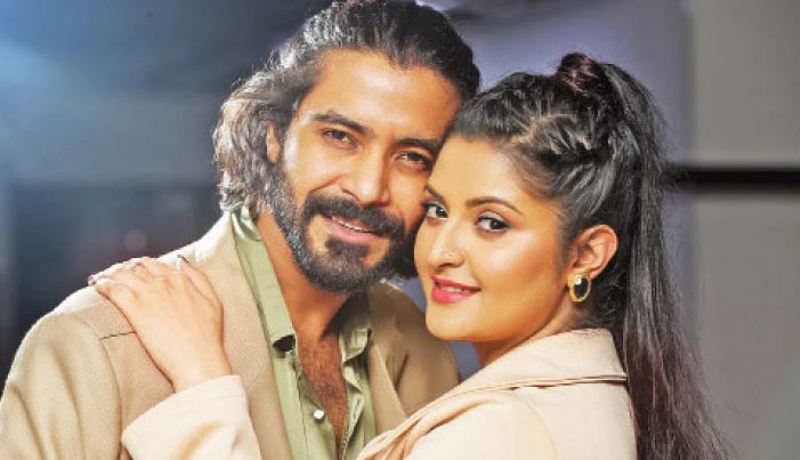 Collected
Pori Moni will visit Argentina with husband Razz if Messi wins world cup
Dhaka, December 5: Dhakai movie star couple Pori Moni and Shariful Razz are enjoying the ongoing World Cup football tournament. Following a love marriage they live as a family, but when it comes to football, they walk on different paths. Pori Moni's favorite team since childhood is Argentina, while Razz is an ardent supporter of Brazil.
During the game of the two teams, Razz-Pori also did a lot of murder at home. The 4-month-old son also dragged the state into the Messi-Neymar-centered discussion between them. Of course, Razz has also put on his Argentina jersey to please his wife Pori.
Pori Moni and Razz also told what they will do if their favorite team wins the World Cup this year. On Friday night, while chatting with the media workers at a hotel in Chittagong, the two stars got excited about Brazil-Argentina. There, Razz said, if Brazil wins this time, he will go on a European tour with Pori.
Razz said, "We haven't toured abroad after marriage. If Brazil wins, I will tour Europe with Pori. Also, I have thought for a long time to go to Europe, that wish will also be fulfilled. If they play their best, any team will win. I really want Brazil to win the World Cup."
At this time, Pori Moni, who was by Razz's side, indicated to Razz, "If my Argentina lifts the World Cup, I will take you to Argentina."
It is to be noted that the Star Cineplex branch opened in Chittagong for the first time on Friday. Razz and Pori participated as special guests in the opening ceremony of this Cineplex at Bali Orchid Shopping Mall in Chowkbazar. They also said that they will watch Razz's movie 'Damal' there.