Entertainment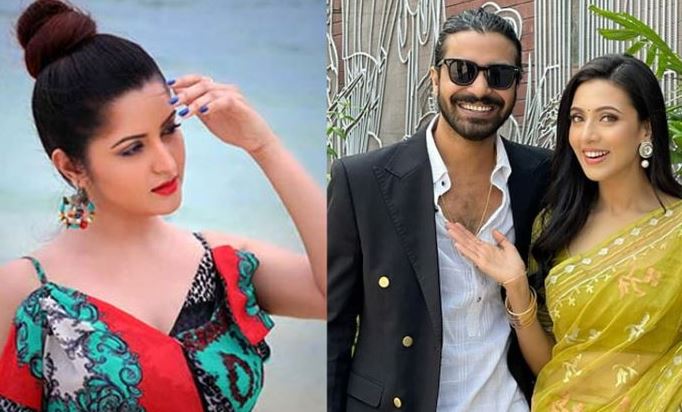 Pori not liking 'closeness' between Raj and Mim
Dhaka, 13 November 2022 : Actress Vidya Sinha Mim's 'Ati Makhamakhi' with husband actor Shariful Raj is causing trouble in the family and life of actress Parimani.
Parimani made such a complaint in a post in the early hours of Friday. Parimani said in a Facebook post made at around 4 pm, "Come, let me clear some things." This is the meme I made with you! It can be said to ten unknown people but how do you say it? Whereas after the release of Paran, I have been telling you to work as a pair with Raj. Love to see your pair. You want it too.
He said, 'Your mother also talked about this with me that day in our living room. This is the day I knocked you for Infinity Season-2. How did you forget bro? 5 days ago, I told Abu Rayhan Jewel brother that Raj and Mim should be paired together and do the next job, brother.
Pointing to Mim, Parimani said, 'But believe me, Brother Mim, your flirting with Raj is causing trouble in my family, my children, my life. This is Damal's three months hall rights nila raj you, all of you, this is the tomorrow now of my life. Now your business talk goes on day and night. Believe me, your late night calls are really bothering me. I take care of the baby alone all night. Stop these.'
He also wrote, 'And those who are judgmental should see how jealous I really was. I took a sample in the comment box.
In a post on Thursday (November 10), Parimani tagged filmmaker Raihan Rafi and wrote, 'Dalalita is doing well with the movie!' Then she tagged Mim and wrote, 'Should have been satisfied with her husband.' , 'You shouldn't have let it get this far.'
Although he remained silent on the matter for several hours, Mim later opened his mouth without revealing his name. The actress expressed her opinion on this matter through a post on Facebook on Thursday afternoon. There he complained that one party was jealous of his course and muttering slander.