Entertainment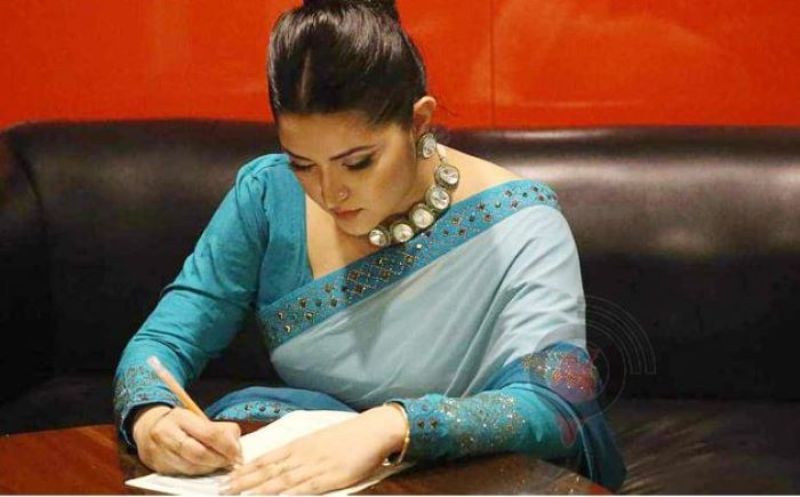 Porimoni signing the contract of a new film
Porimoni returns to work after maternal leave
Own Correspondent, Dhaka, 18 September 2023: On the evening of Saturday 16 September, actress Porimoni shared a mysterious update on her Facebook account. There she wrote, 'Tomorrow (September 17) is a very important day in my life! A (signature emoji). Trust in Allah.'
After that, the question revolved in the minds of the fans, whether Pori will share any new news or surprise from her personal life! A day later Porimoni revealed the secret. Good news to the fans. This actress has joined the cast of a new movie. The name of the project is ''Dodor Golpo". The film is directed by Reza Ghatak. Through this, Porimoni returned to cinema after a long maternity break.
The day is special to her mainly because of the 'Dodor Golpo'. Pori herself said that after signing the movie contract that night. The heroine said, 'I am going to work on a very beautiful story. This day is very important for me. The light-camera-action is mixed with my breath. The people of this area are another family of mine. Had to live two long years without it. I missed my family a lot during this time. Finally the wait is over. I took four months for the story, got ready.
G-Series is the producer of this movie, which received a government grant of Tk 60 lakh in the financial year 2021-22. The shooting will start in the first week of October, the officials said. However, they are reluctant to reveal who will be seen in the film with Pori.
Regarding the story of the movie, director Reza Ghatak said, I want to highlight the agriculture of Bangladesh through the struggle of a mother in the movie. The movie will show the journey of the protagonist Kajal Chowdhury for almost twenty years. It has 87 artists working on it and will be shot in more than 25 locations. The shooting of the movie will start on October 5.