Entertainment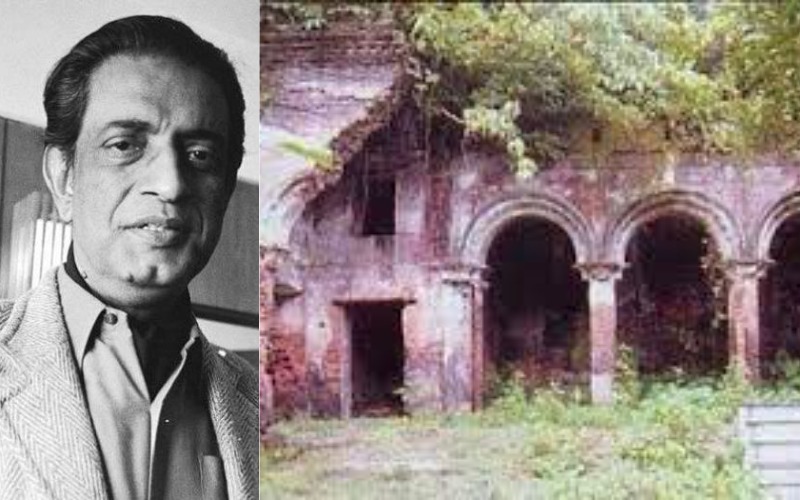 Satyajit Ray photo: Dinu Alam Newyork/Wikipedia
Posts and Telecommunications Minister Mustafa Jabbar urges government to build museum on Satyajit Ray's ancestral home
Dhaka, May 3: Posts and Telecommunications Minister Mustafa Jabbar has urged the government for setting up a memorial museum at Masua in Kishoreganj, the ancestral home of legendary filmmaker Satyajit Ray.
He made the call while addressing a virtual discussion program organized by the Greater Mymensingh Cultural Forum on the occasion of the birth centenary of Satyajit Ray on Sunday (May 2). Mustafa Jabbar is the president of the forum. This information has been given in the press release of the Department of Posts and Telecommunications.
The Minister said, "Satyajit Ray was the treasure of Bengali and Bengali pride. He is one of the best not only in Bengali films but in all the films of the world.
He was an extraordinarily talented and creative man. He has done a great job in creating Bangla typography or alphabets including graphics design."
Mustafa Jabbar called upon all concerned, including cultural activists, to come forward to build a memorial museum to preserve the memory of Satyajit Ray at his ancestral home in Masua village of Katiadi upazila in Kishoreganj. State Minister for Culture KM Khalid, who was the chief guest on the occasion, promised to take immediate steps in this regard.
Ray's grandfather Upendrakishore Roy Chowdhury and father Sukumar Roy were both born in Masua village of Katiadi upazila in Kishoreganj, Bangladesh, the minister said. "We cannot find our glorious past without preserving the past. We cannot move forward as a nation without remembering our ancestors, highlighting their history."
He added, "Greater Mymensingh has many memories. It is inevitable to preserve those memories. There are many memories including Isa Kha of Jungle House, Maharaja of Muktagachha or Chandrabati, the first female poet of Bengali literature, which must be preserved."
Mustafa Jabbar said, "Anything good can be done easily if desired. With the sincere efforts of all concerned including the Cultural Forum to preserve the memory of the national poet Kazi Nazrul, we have established the Poet Kazi Nazrul University and immortalized the memory of Satyajit Ray. We want to keep it."