Entertainment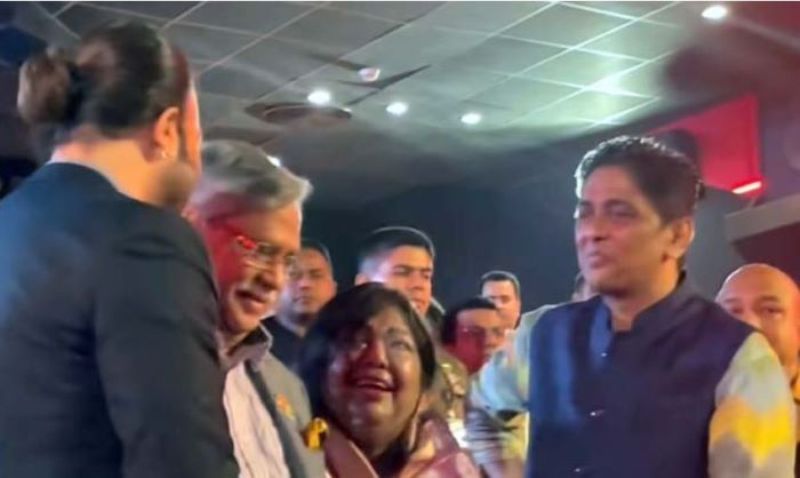 Collected
President watches Shakib Khan Priyotoma with family
Entertainment Reporter, Dhaka, 3 September 2023: The much talked about movie 'Priyotoma' released in the theaters of the country on Eid al-Adha. The movie starring Shakib Khan and directed by Himel Ashraf is produced by President Md Sahabuddin's son Arshad Adnan. Even after two months have passed since its release, the movie is still showing successfully in different theaters of the country and abroad. This time President Md. Sahabuddin saw the movie. He watched the movie with his wife at Star Cineplex at SKS Tower in the capital on Friday.
A special show was organized on this occasion at 8 pm on Friday. Shakib Khan, Arshad Adnan, Himel Ashraf, Prince Mahmud, Konal, Priyanka Gop, Tareen, Nusrat Faria, Elina Shammi, Riyad, Someshwar Oli and other film crew were present during the special show.
After watching the movie, the President said, "I came to watch the movie after almost 40 years."
The story of the movie 'Priyatma' produced by Versatile Media was written by late Farooq Hossain. Kolkata actress Idhika Paul has acted opposite Shakib Khan in the movie. Kazi Hayat, Shahiduzzaman Salim, Elina Shammi, Don, Saheed Nabi and others also acted in the movie.