Entertainment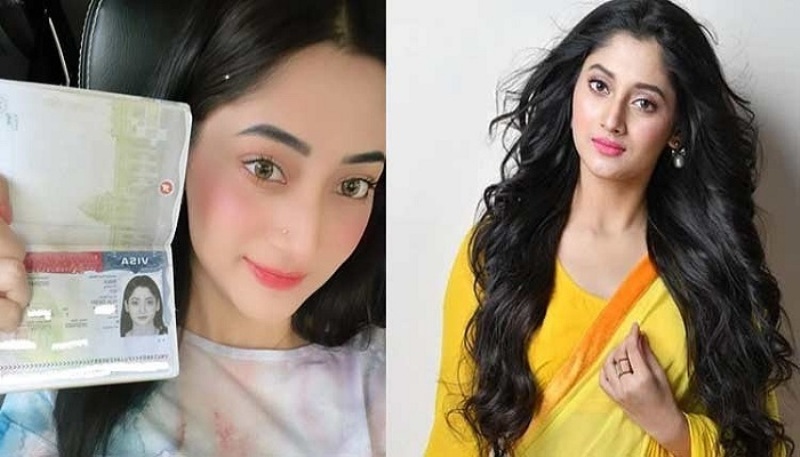 Collected
Puja Cherry flaunts her US Visa
Dhaka, October 4: Dhallywood discussion is not stuck on Bubli-Bir-Shakib Khan. Rather, the name of Pooja Cherry, another rising actress of Dhallywood, is also coming up in various ways.
Because Shakib-Puja has raised the sail of a loving relationship based on the 'Galui' floating in the air! The launch of Bubli-Shakib's 'Bir' gave momentum to that movement. News is coming, basically Shakib-Puja's screen chemistry is flowing in reality too. Not so, added to this is Shakib Khan's plan to settle in America for a year and recently the excitement of Puja Cherry getting a visa in the same country. It was said that Shakib-Puja will grace the stage at the 'Dhallywood Film and Music Awards' to be held in New York.
And Veer-Mata Bubli could not accept these things from behind. That is why he became explosive. However, even after Shakib-Bubli returned to shooting, the development of their relationship has not yet happened. Two days apart from the shooting of the romantic song! According to the source of the "Leader - I am Bangladesh" unit.
Pooja, however, was nowhere to be found amid the buzz of Shakib-Pooja romance. His mobile was switched off. Even his mother's telephone was switched off. Suddenly on Sunday (October 2) at noon, he announced on his verified Facebook page that he had received a US visa. The actress had been trying to get a visa to the country for a long time.
Posted a picture with a US visa on his verified Facebook page. It shows that Pooja Cherry and her mother Jharna Roy share passports with US visas. We finally got it, he wrote in the post.
Meanwhile, there was a discussion about getting a Puja visa. According to multiple sources, Shakib Khan helped Pooja in getting this visa. There are rumours, Pooja Cheri's closeness with Shakib Khan after increasing distance with Bubli. Moreover, Pooja is also being considered as the heroine of Shakib's next few films. Despite such rumors, the actress has not commented on the matter till today.