Entertainment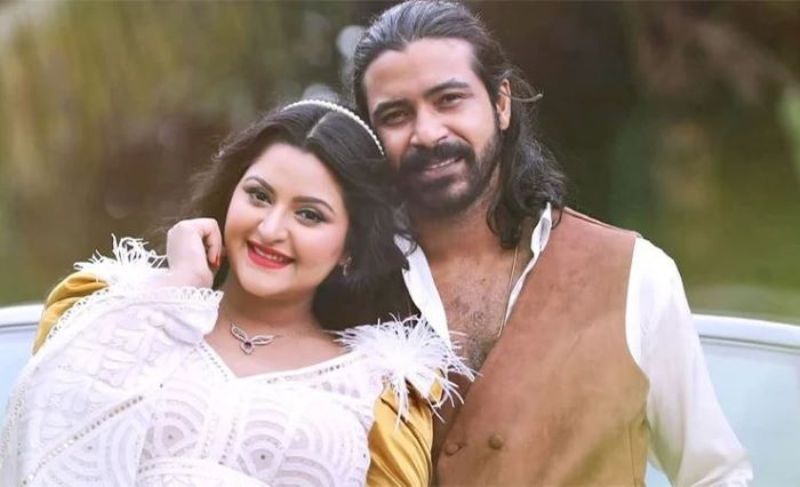 Collected
Razz-Porimoni finally divorced
Entertainment Reporter, Dhaka, 21 September 2023: Rumors that actor Shariful Razz and actress Porimoni's marriage are breaking up have been heard in the media for several months. Now it is known that they are really going to separate. According to various sources, Porimoni signed the divorce papers on the night of September 17 and sent the divorce letter to Razz on September 18.
On the condition of anonymity, a producer close to Razz-Porimoni said that they had a discussion with several well-wishers on the night of Tuesday, September 19, about Razz-Pori's family feud. Here too there was a quarrel between the two. At one point, Razz raised his hand on Pori.
After the yellow ceremony on 21 January 2022 of the popular showbiz couple Razz-Pori, the wedding ceremony was completed in a grand ceremony on 22 January night. They have a son named Rajya.
Porimoni brought several allegations as the reason for the divorce with Razz. Among these complaints, she mentioned about the mismatch of mind, lack of communication, lack of inquiry, mental disturbance.
Shariful-Porimoni got into a relationship while acting in the movie 'Gunin' by director Gias Uddin Selim. After seven days of love, the two exchanged garlands on October 17, 2021. Then on January 21, 2022, after the yellow ceremony, the marriage ceremony of Shariful Razz and Porimoni took place on the night of January 22 in a grand ceremony with a dowry of 101 taka. The guest list included three producers Gias Uddin Salim, Chayanika Chowdhury and Redwan Roni. With relatives of two families. On August 10 last year, the boy Rajya arrived in their house.