Entertainment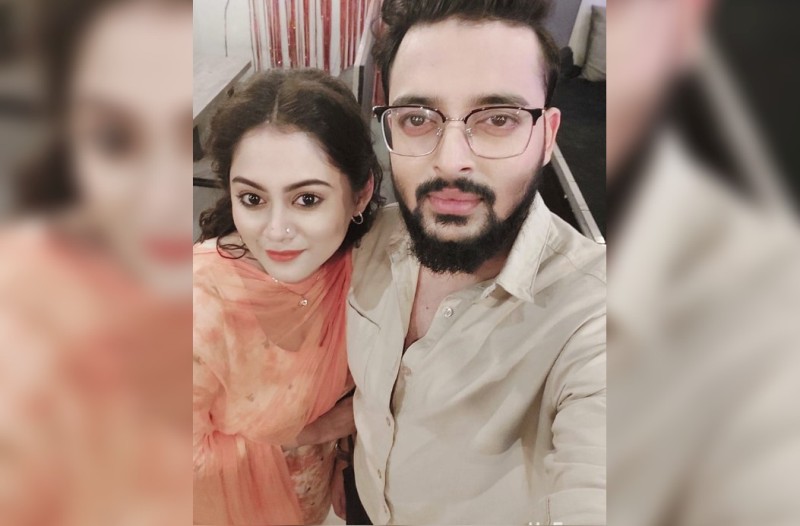 www.facebook.com/rehnumamostafabd
Rehnuma Mostafa to act alongside Indian actor Sourav Das
Dhaka, March 6: Dhakai film actress Rehnuma Mostafa is the heroine of popular Kolkata actor Sourav Das of Montu Pilot fame.
Two young filmmakers Zakir Hossain Shimanto and Saiful Islam are going to appear in front of the audience with a movie called 'Coup' with a different kind of movie story.
What is new in this movie, who is acting? When asked, producer Zakir Hossain Shimanto said, "Our new movie 'Coup' is being made under the banner of Go.Run Entertainment. We promise to take the audience on a fascinating journey inspired by true events. Some parts have already been completed."
Two Bengali artists are acting in the movie 'Coup'. Among them, especially the famous Saurabh Das of Kolkata, Rehnuma Mostafa of Bangladesh, Sajid Mohammad, Nader Chowdhury, Shahiduzzaman Salim, Arman Parvez Murad, Iqbal and Ujjab Kabir Himu and many others.
Saiful Islam Anik, another director of the movie said, the main attraction of our movie is the screenplay. Its dialogues are written by the talented young writer of Bangladesh, Nazim-ud-Daula, who skillfully weaves together a story of suspense, mystery and intrigue.
The film's production company, Go.Run Entertainment, said that the movie 'Coup' will hit the theaters in October. And the two makers of the movie said that there will be a special surprise in the songs of the movie.