Entertainment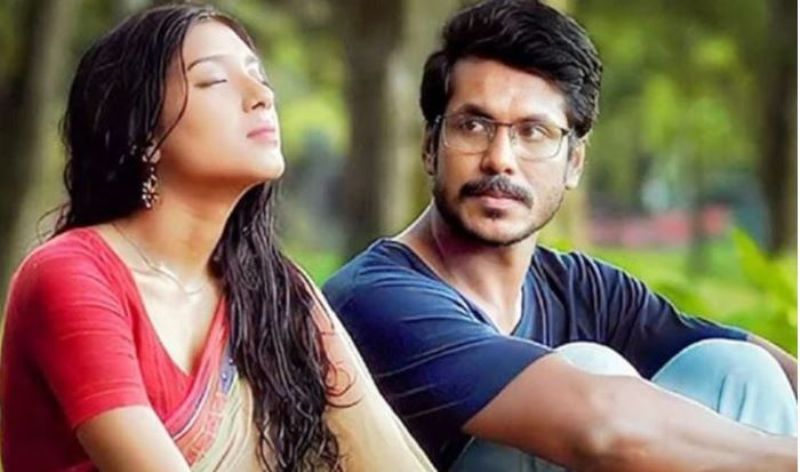 Collected
Release of Shyama Kabya stalled
Entertainment Prativardak, Dhaka, 21 November 2023: Filmmaker Badrul Anam Soud has produced a movie titled 'Shyama Kabya'. He recently announced the release date in a press conference at BFDC. The movie was supposed to release on November 24. But the maker said that the movie is not releasing on the scheduled date.
Director Badrul Anam Soud said, "People are not coming out of their homes due to the strike-blockade. Some incidents of vandalism are also happening. Due to these reasons, we cannot call people to come out of their homes. Therefore, we are postponing the release of the movie."
Soud wrote the story, screenplay and dialogues of 'Shyama Kabya' which was produced with government grant. Besides, he is also producing jointly with his wife Subarna Mustafa.
Sohail Mondal and Nilanjana Neela played the two central roles of the movie. The movie 'Shyama Kabya' also starred Intekhab Dinar, Naureen Hasan Khan Jenny, Shahadat Hossain, Saju Khadem, Rimi Karim, AK Azad Setu and others.
"Shyama Kabya" has received praise from the international community before its release. The movie won a total of four awards including the Special Jury Award, Best Original Screenplay, Best Film at the Ganj Sur Sain Film Festival held in Paris. Goheen Baluchar directed by Badrul Anam Soud was released on December 29, 2017. Saud won the best dialogue writer and best director awards for the government-funded film.