Entertainment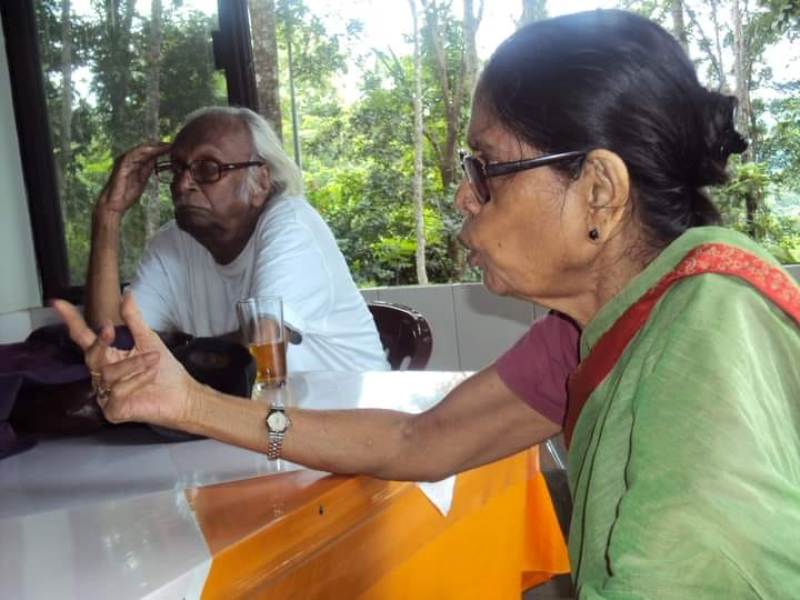 Collected
Renowned artist Qayyum Chowdhury's wife dies
Dhaka, November 2: Tahera Chowdhury, the wife of renowned painter Qayyum Chowdhury, is no more. She died at a private hospital in the capital at 1:20 am on Monday (Inna Lillahi wa Inna Ilahi Raziun). She was 85 years old.
The news of Tahera Chowdhury's demise was informed by her younger brother Hasan Uz Zaman Moni (Judo Moni).
He said, "Tahera Chowdhury was suffering from various physical complications. She was injured when he fell at her home last Friday. She had been undergoing treatment at Square Hospital in the capital since that day."
He added, "Tahera Chowdhury's janaza was held at Azimpur Chapra Mosque on Monday (November 1) after Asr." Her body was later buried at Azimpur Cemetery, said Hasan Uz Zaman Moni.
Artist Qayyum Chowdhury passed away on November 30, 2014. Tahera Khanam was also a painter and a classmate of Qayyum Chowdhury.