Entertainment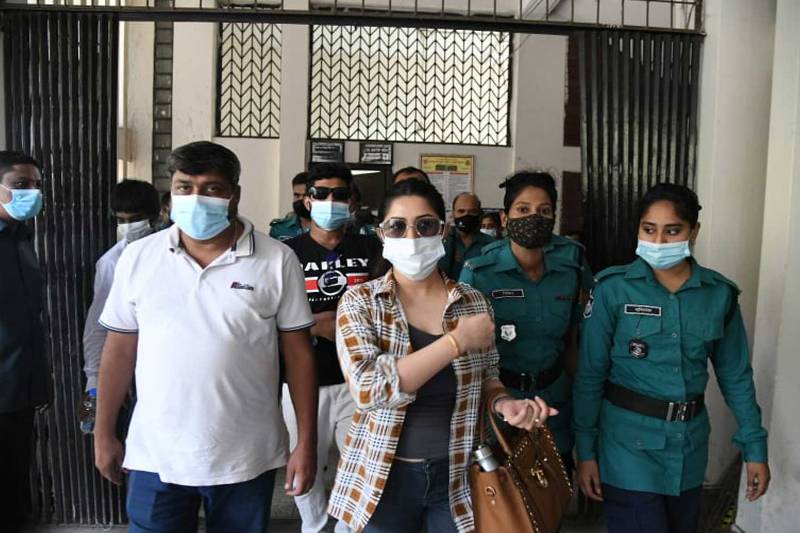 Collected Pori Moni in court
Repeated remand of Parimani: Unconditional apology of two judges
Two judges, Debabrata Biswas and Atiqul Islam, have apologized unconditionally for the unintentional mistake in sending actress Parimani on second and third remand.
They filed a written apology in the High Court bench headed by Justice Mostafa Zaman Islam on Sunday (October 31st). The matter will be heard in the afternoon.
Earlier, the High Court directed two judges, Debabrata Biswas and Atiqul Islam, to re-write their explanations for the second and third remand of the actress on September 27. The High Court expressed displeasure over the explanation submitted by two lower court judges who sent Parimani on second and third remand on September 14. The court said they had taught the High Court a written explanation. We are not satisfied with this explanation. The court also commented that the High Court has been undermined in the interpretation of the judges.
On the same day, two judges Debabrata Biswas and Atiqul Islam, who had remanded the actress in second and third remand, also apologized to the court.
The High Court has sought an explanation from the concerned judges on the incident of remanding the actress Parimani in stages on September 2. The High Court summoned the investigating officer of Parimani's case. Besides, all the documents of the drug case filed at the Banani police station against Parimani and the case docket have also been summoned.
A High Court bench of Justice Mostafa Zaman Islam and Justice KM Zahid Sarwar Kajal passed the order on the same day. Lawyers Z I Khan Panna and Syeda Nasrin appeared for the petition.
On August 29, an appeal was filed in the High Court challenging the remand of the actress in a drug case. The petition alleges disobedience of the High Court's verdict in remanding Parimani.
Advocate Syeda Nasreen filed the petition on behalf of the Law and Arbitration Center.
The court granted third remand to Parimani in a case filed under the Narcotics Control Act filed with the Banani Police Station on August 19. Following the CID's application, the Dhaka Chief Metropolitan Magistrate (CMM) granted Parimani a one-day remand. Earlier, the CID interrogated Parimani on remand for four days in the first phase and two days in the second phase.