Entertainment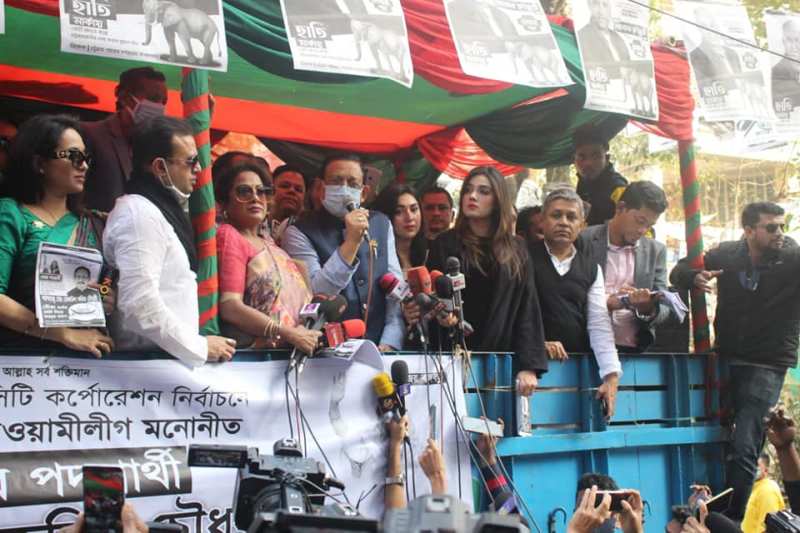 Facebook
Riaz-Tarin-Apu-Mahi campaign for Awami League candidate Rezaul Karim Chowdhury
Dhaka, January 25: A bunch of showbiz stars have come out in support of Awami League's nominated mayoral candidate M Rezaul Karim Chowdhury in the Chittagong City Corporation (CHC) election. Their campaign started in front of Chittagong Press Club on Sunday afternoon.
Film stars Riaz, Aruna Biswas, Tarin, Tanveen Sweety, Mir Sabbir, Bijri Barkatullah, Apu Biswas, Simon Sadiq, Mahiya Mahi and others took part in the campaign.
It is learned that the showbiz stars have campaigned in the new bridge area of ​​Karnafuli through New Market Junction, Kazir Deuri, Ispahani-GEC More, Railgate No. 2, Oxygen More, Muradpur-Bahaddarhat.
Today, Monday (January 25), Ferdous, Purnima and many more stars will join them.
Chittagong City Corporation (CHC) elections will be held on January 27.
BNP-backed Dr. Shahadat Hossain will contest for the post of mayor along with Rezaul Karim.