Entertainment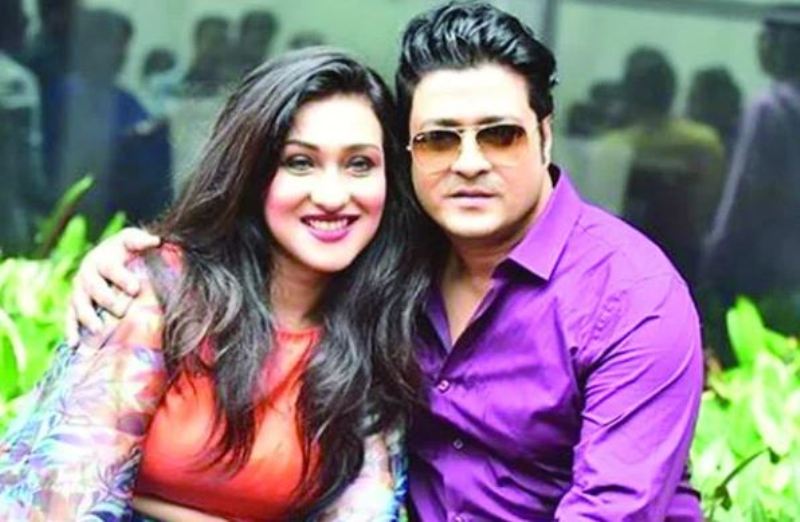 Collected
Rituparna visits Dhaka, becomes Ferdous' guest
Dhaka, March 14: Actress Rituparna Sengupta from Kolkata was a one-day guest at DOHS residence of actor Ferdous in Dhaka. She came to Dhaka on Friday for an event. Later, she spent the night at the house of her friend Ferdous.
Rituparna visited Dhaka this year to participate in the 130th anniversary of Narayanganj Club. At night, after the club event, the actress went to her friend's house.
Ferdous said, "Since Ritu is coming to Dhaka after many days, I said, there is no need to stay outside. I invited her as a guest to my house for a day. She gladly accepted it. After a long time, the two friends had a nice chat."
Bangladeshi Ferdous made his film debut with Indian director Basu Chatterjee's 'Hothat Brishti'. This one film gave him a great position in two Bengals. After that, he continued to work in Dhaka and Kolkata. On the basis of work, a wonderful friendship was formed with Rituparna Sengupta, an actress from West Bengal. Beyond the professional relationship, friendship developed between the two families. Based on that relationship, they became guests in each other's homes. Keeping with the tradition, Rituparna became a guest at Ferdous' house.
Ferdous and Rituparna first acted in a film named 'Ustad'. After that they acted as a pair in 30 films in Kolkata. Rituparna said that she and Prosenjit have acted in about 50 films together. And the second highest pair with Ferdous. While working, the two developed a wonderful relationship, which at one point spread between the two families. The actress also said that it is a great pleasure to have such a wonderful friend like Ferdous.
Apart from Ustad, they have acted in films such as Amader Songshar, Suorani Duorani, Akritoggo, Sagar Kinare and others.
Rituparna also acted in the film 'Ek Kap Cha' produced by Ferdous. At this moment, both of them are acting in two more films of Bangladesh. One is 'Jam', the other is 'Gangchil'. Both films are directed by Naeem Imtiaz.
Rituparna said on Sunday, "I always get a different kind of hospitality in Bangladesh. I go back with great fascination." She is still in the same fascination this time. Rituparna is scheduled to leave Dhaka. But from here he will go to Singapore, not Kolkata.