Entertainment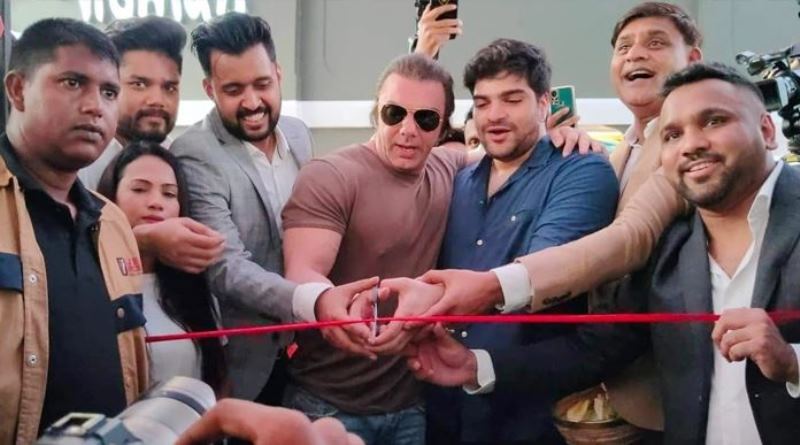 Photo: Collected
Salman Khan's business started in Dhaka, his brother inaugurates 'Being Human' store
Entertainment Correspondent, Dhaka, Sept 16: Bollywood star Salman Khan started business in Bangladesh. He himself had given this information earlier. Finally, the outlet of Salman Khan's organization 'Being Human' was inaugurated in Dhaka's Banani. Salman Khan's brother Sohail Khan inaugurated the outlet.
Sohail Khan attended the event organized on Thursday (September 15) around 2 pm. A group of dancers welcomed him by singing and dancing. Sohail Khan himself also participated in the dance. The company's CEO Sanjeev Rao and Salman Khan's nephew Ayan Agnihotri were present along with Sohail Khan at the opening ceremony.
On the occasion, Sohail Khan said, 'Being Human' is a charity organization. It is run by the Salman Khan Foundation. Works on education and health of underprivileged children. Salman Khan and his family are happy to open its showroom in Dhaka. If it gets popular here, some more branches of the company will be launched in Bangladesh.
He said, it is very good to see you here. Because every person is happy. Everyone seems to be happy. It also seems that everyone is a partner in this initiative of Salman Khan. But I was very nervous before coming down here. I thought to myself, you will accept me instead of Salman!
"He (Salman) is very busy now. Many tasks at once. That's why I have come."
In 2012, the journey of 'Being Human' started in India's Mumbai to stand by the helpless people. A portion of the profit from the sale of this apparel brand is spent on the education and health of the underprivileged population. R. Rehman and Mohaimin Mustafa are franchise owners in Bangladesh. So far, Salman is running his charity fashion trust through more than 500 outlets in 15 countries around the world.