Entertainment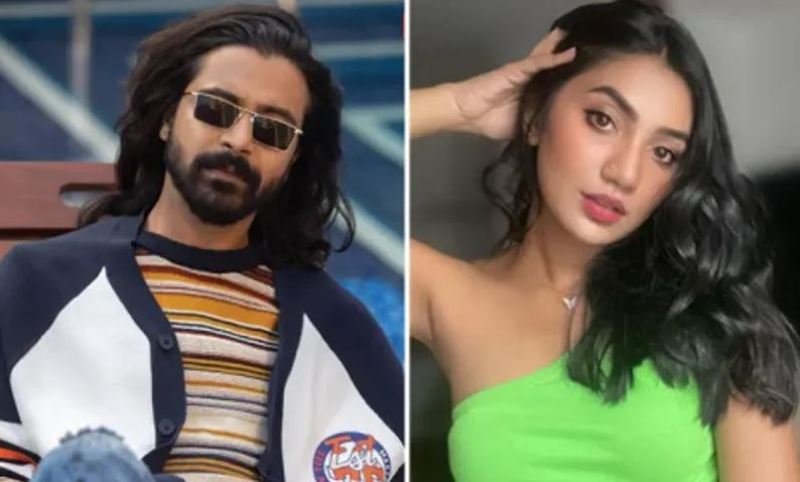 Collected
Sariful Razz-Sunerah Binte Kamal's private video and photos leaked online
Dhaka, May 30: Some pictures and videos of actress Sunerah Binte Kamal with actor Sariful Razz suddenly spread on social media on Monday night.
The pictures and videos were posted from Shariful Razz's Facebook account. However, they were removed shortly after the videos were uploaded. But by that time the pictures and videos were spread in various ways. Not only Razz and Sunerah, but popular small screen actress Tanjin Tisha was also seen in the video.
A series of pictures and videos posted on Razz's personal Facebook account at short intervals. The caption read, "I love you crazy girl, aha those days!"
In a video, they are sitting on the bridge at midnight. While joking with each other in vulgar language. In another video, Razz-Sunerah are seen at a bar. In another video, two people are seen walking on an empty street in the middle of the night. It was clear from their words that neither of them was in a normal state.
Tanjin Tisha was caught in another video. Tisha was seen dancing in an inebirated state inside the elevator.
Meanwhile, Razz has not opened his mouth about this picture and video. Nothing is known about how these posts were made from his ID.
Sunerah said in a Facebook post on the same night about the video leak, "I have known Razz for more than 10 years. He was a very good friend of mine. But since his marriage, we have hardly been in touch. We met at a dubbing studio that day. We shot a picture together. I don't know what kind of crime it is to take a picture with an old friend. His wife is freaking out about it for no reason."
Pointing at Razz's wife Pori Moni, Sunerah said, "Please don't overdo it. Because I am sure, his (Razz's) ID has been hacked. And we all know who did it, and there is no reason to make a fuss about it. (She did). I will take legal action against anyone who spreads these videos."