Entertainment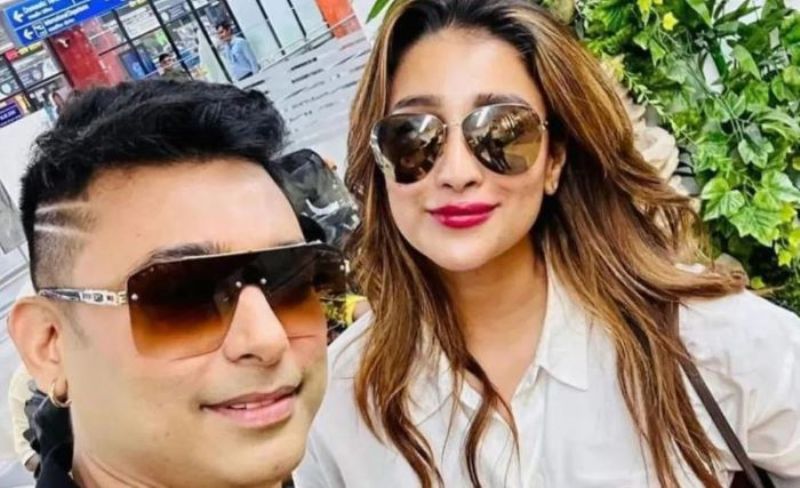 Collected
Sayantika shares the reason for leaving Bangladesh without finishing the shoot
Entertainment Reporter, Dhaka, 16 September 2023: Indian actress Sayantika Banerjee has claimed that she faced an untoward incident while shooting in Bangladesh. Because of this, the actress left for Kolkata without finishing the work of her new movie 'Chayabaaz' starring her and Zayed Khan.
Sayantika came to Dhaka on August 30 to shoot a movie directed by Taju Kamrul. She went to Cox's Bazar with hero Zayed Khan that afternoon. It was supposed to shoot till last Tuesday. But she did not do that and left last Thursday, September 7.
According to sources, the work began with music. The shooting of the first song ended smoothly. During the shooting of the second song, Sayantika suddenly complained against the dance director Michael. She claims that the choreographer touched her unwantedly. So the dance director has to change, otherwise she won't work.
To know about this, director Taju Kamrul told the media that there was a little misunderstanding with the dance director. Sayantika was angry at being touched without permission. Later, Sayantika demanded a change to the dance director.
Meanwhile, describing the events of that day, dance director Michael said, "We were shooting for the second song after finishing the first song. When he took Syanthika's hand to show her the dance steps, she said, 'Don't hold hands, tell her with your mouth'. I explained it to her without speaking." ."
It is known that after this Syanthika told the director and producer that she will not work if Michael is there. The next day she came to the spot and did not want to get out of the car. The director explained and put Michael on the monitor. The director explained his instructions to Sayantika again and again. This is how it worked.
In this regard, actor Zayed Khan said, the matter is not the way it is presented in the media. She left as the song was finished. There was a slight misunderstanding with the dance director, later it was resolved.