Entertainment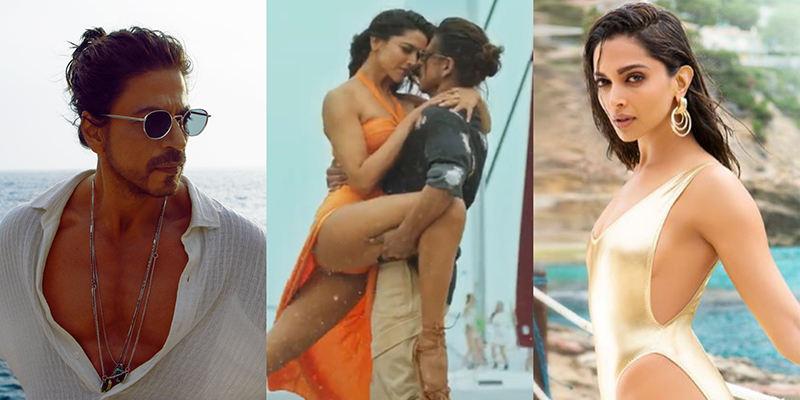 Collected
Shah Rukh Khan's 'Pathaan' releases in theaters in Bangladesh
Dhaka, May 12: Ever since the release of Bollywood King Shah Rukh Khan's movie 'Pathaan' in various countries including India, various news about its release in Bangladesh have been published. There has been a lot of speculation about the release of 'Pathaan' for months. The media of the country has spread various news.
At the end of all the speculations, today (May 12) the most talked about movie of Bollywood, Pathaan, was released in 41 theaters of the country.
The movie has been released in a total of 41 theaters, including all the multiplexes and quality single screens of the country. Two hundred and six shows of 'Pathaan' movie will be shown in these theaters every day.
According to various sources, Bangladesh Censor Board will remove some parts of 'Pathaan' movie. However, it is learned that it has received the certificate without deduction. As a result, King Khan fans of the country can watch the original length of the movie 2 hours 26 minutes 16 seconds.
Pathaan stormed the box office after its release on January 25 this year. 'Pathan' is among the highest grossing movies in the history of Hindi cinema.
On inquiry, it is known that in addition to multiplexes, advance tickets have been sold to watch Pathaan, even if there is a single cinema in the capital. Meanwhile, although advance tickets are sold in the capital, the picture is different in other districts of the country. Manihar cinema hall of Jessore will have four shows of the movie 'Pathaan' every day.
On April 10, following the application of the Combined Film Council, the government allowed the import of films made in sub-continental languages under SAFTA. Unlike the movie 'Pathaan', the movie Panku Jamai released in 2018 has been exported to India.
Under SAFTA, importers can import 10 films from the subcontinent on an experimental basis this year.
Pathaan is directed by Siddharth Anand. It features Deepika Padukone opposite Shah Rukh Khan. John Abraham plays the villain. And Salman Khan is a special surprise. The movie grossed Rs 1,500 crore worldwide.