Entertainment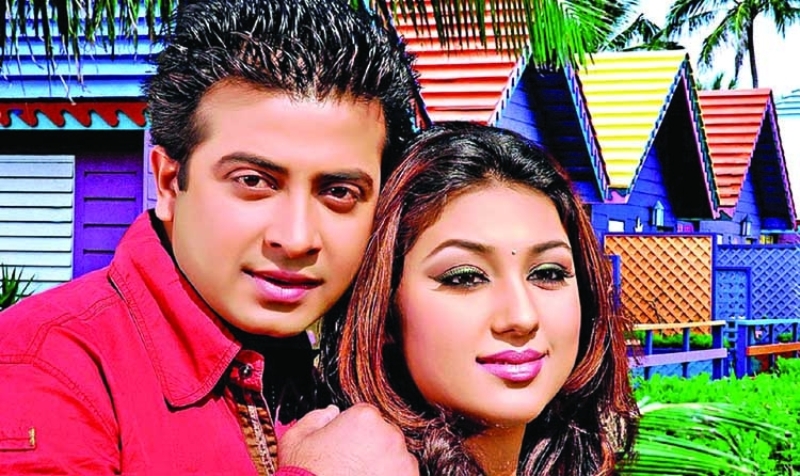 File photo
Shakib-Apu and others who get govt grants this year for making films
Own Correspondent, Dhaka, June 16: The government provides grants every year to encourage filmmaking. Following that, the Ministry of Information has announced the names of the recipients of government grants in the fiscal year 2021-22. This time 19 people have been given a grant of Tk 12 crore 15 lakh in the full-length film category.
The amount of the grant and the list of the recipients of the grant have been published through notification on Wednesday (June 15), where 19 full-length films are mentioned.
Out of the 19 films, 10 films are getting Tk 60 lakh each as a grant. Each of four films is getting Tk 65 lakh, while four more films are getting Tk 70 lakh each. Producer Amitabh Reza Chowdhury has been given a grant of Tk 75 lakh, which is the highest.
Shakib Khan has received a grant as a producer for the film 'Maya'. Himel Ashraf will direct the film. On the other hand, Apu Biswas has received a grant for the film 'Lal Saree'. Bandhan Biswas will make this film.
The movies which are getting the government grants are —
Joy Banglar Dhwani (based on Liberation War), producer-director Md. Korshedul Alam Khandaker (K.M. Khurshid), Tk 60 lakh;
Ekattar-Korotole Chhinnamatha (based on Liberation War), producer-director Rafiqul Anwar (Russel), Tk 60 lakh;
Juddhajibon (in general category), producer-director Rifat Mostafa, Tk 65 lakh;
Japito Jibon, producer-director Habibul Islam Habib, Tk 60 lakh;
Banalata Sen, producer-director Masud Hasan Ujjwal, Tk 70 lakh;
Otohpor Rokeya, producer-director Miss Shamim Akhter, Tk 60 lakh;
1969, producer Mahzabin Reza Chowdhury and director Amitabh Reza Chowdhury, Tk 75 lakh; and
Bangabandhu'r Renu, producer-director Marufa Akter Poppy, Tk 70 lakh.